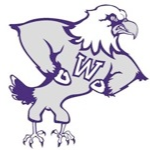 Schedules
League of Legends Schedule:
Regular season: 9/13, 9/20, 9/27, 10/4, 10/11, 10/18, 11/1
All matches are scheduled to start at 4pm and usually last to about 5:30 pm.
2022 Coaching Staff
We are running two teams across two titles this season and they play on separate days of the week. League of Legends on Tuesdays and Rocket League on Thursdays.
Games are streamed via twitch.tv/wrayjshs_esports
Rosters:
League of Legends: Kevin Doddridge, Kateline Kinnie, Jullee Soehner, Marrie Lenz, Chrys Newton, and Heather Newton
Rocket League: Tristan Way, Kolt Johnson, and Isaac Estrada Vargas