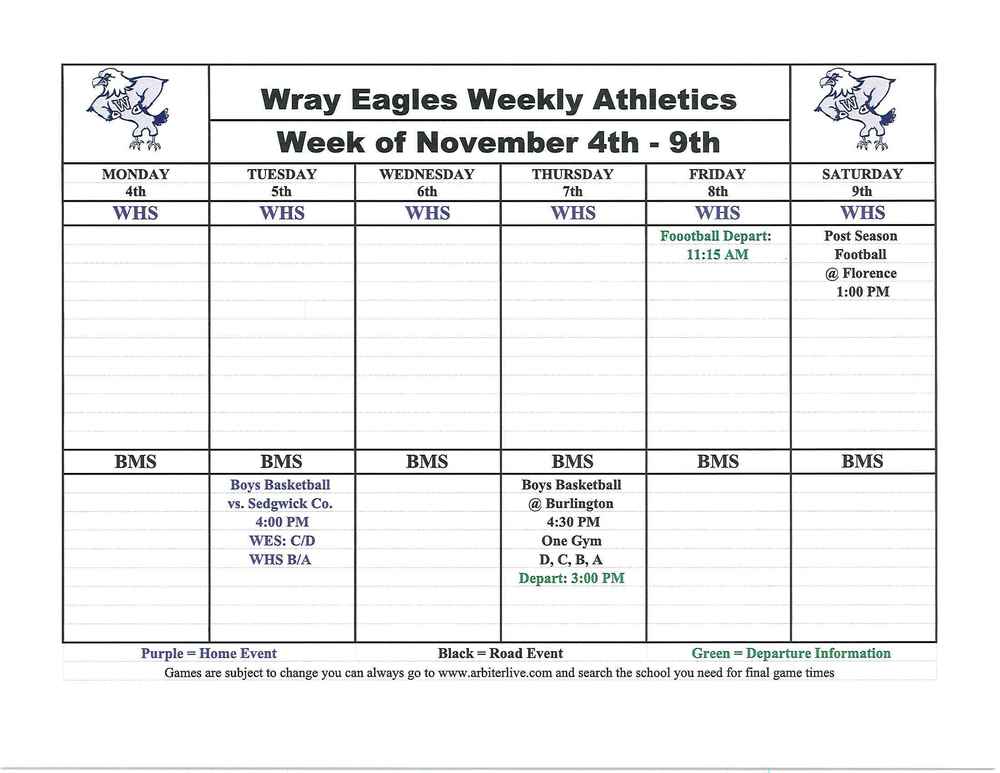 Updated Events Schedule
Karla Barcelona
Monday, November 04, 2019
See picture for updated Events Schedule with post-season Football information. The game will take place in Florence on Saturday at 1:00 PM.
-Tickets are sold INSIDE the commons and will be sold at the state required cost.
- Gates will not be opened to the stadium until ticket sales have begun (after noon).
- Concessions and restrooms are available in the commons.
- Visitor seating is on the north end of the stands.
Vea la imagen para ver el calendario de eventos actualizado con información sobre fútbol de la temporada posterior El juego tendrá lugar en Florencia el sábado a la 1:00 p.m.
-Los boletos se venden DENTRO de los bienes comunes y se venderán al costo requerido por el estado.
- Las puertas no se abrirán al estadio hasta que las ventas de entradas hayan comenzado (después del mediodía).
- Las concesiones y los baños están disponibles en los bienes comunes.
- Los asientos para visitantes están en el extremo norte de las gradas.