WRAY SCHOOL DISTRICT
BOARD OF EDUCATION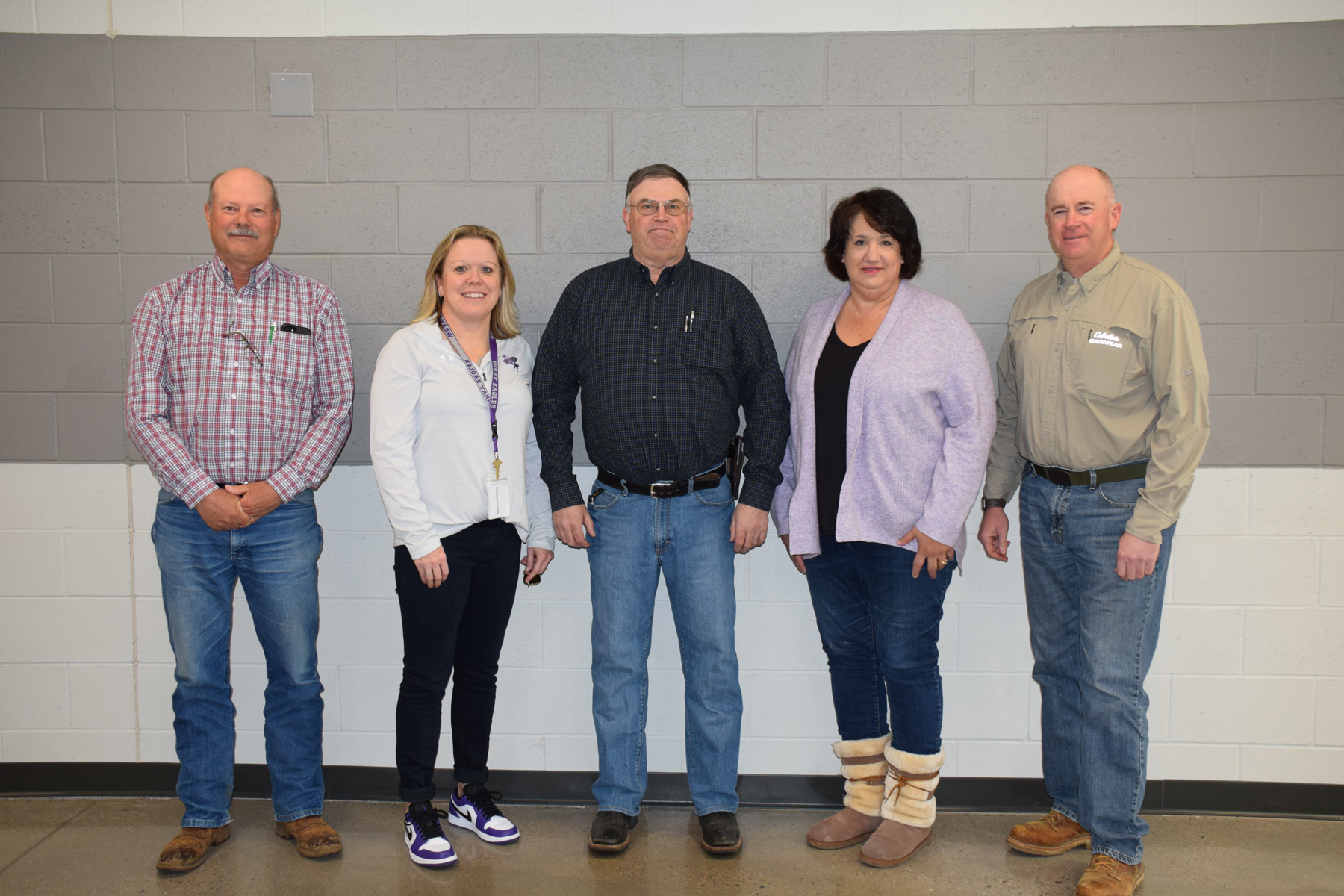 Board Members:
Brad Rock
President
November 2015 thru November 2023
brock@wrayschools.org
Steve McEntire
Vice President
FFA Advisory Member
November 2015 thru November 2023
smcentire@wrayschools.org
Melanie Godsey
Secretary/Treasurer
FCCLA Advisory Member
January 2017 thru November 2023
mgodsey@wrayschools.org
Grant Bledsoe
NE BOCES Representative
November 2017 thru November 2023
gbledsoe@wrayschools.org
Nancy Helling
FBLA Advisory member
November 2017 thru November 2023
nhelling@wrayschools.org

Where and when are the meetings held?
The 2nd Monday of each month the Board of Education convenes for a workshop beginning at 5:00 p.m. with the regular business meeting to follow.

All meetings are held in the Board Room of the District Office at 30160 CR 35, Wray, CO 80758, unless otherwise specified.

Special Meetings may be held during the year, when necessary.
Are the meetings held in public?
Yes, and the public is welcome and encouraged to attend.
Do members of the audience have an opportunity to speak?
Persons wishing to speak may participate during regular business meetings during the public participation portion.

Comments made during this time are limited to three minutes.
Am I allowed to add an item to the board agenda of the regular board meeting?
Yes! Please see the procedure below to submit an agenda item request form for approval.
How do I add an item to the regular meeting agenda?
Agenda item requests are only allowed for regular meetings of the Board of Education.

Items requested to come before the Board of Education must be directly related to Wray School District and follow the chain of command.

Requests are approved by the Superintendent.

Every effort will be made to place approved requests on the following board agenda, but there may be times when items need to be postponed until a later time.

Incomplete requests will not be approved.
What are the responsibilities of Board of Education Members?
Board members actively participate in organizational planning and decision-making and to make sound and informed judgments.

When acting on behalf of the organization, board members put the interests of the Wray School District before any personal or professional concerns and avoid potential conflicts of interest.

Board members ensure that the organization complies with all applicable federal, state, and local laws and regulations, and that it remains committed to its established mission.

Board members act in a fiduciary role by maintaining oversight of Wray School District and evaluate financial policies, approve annual budgets, and review periodic financial reports to ensure that the organization has the necessary resources to carry out its mission and remains accountable to its donors and the general public.