News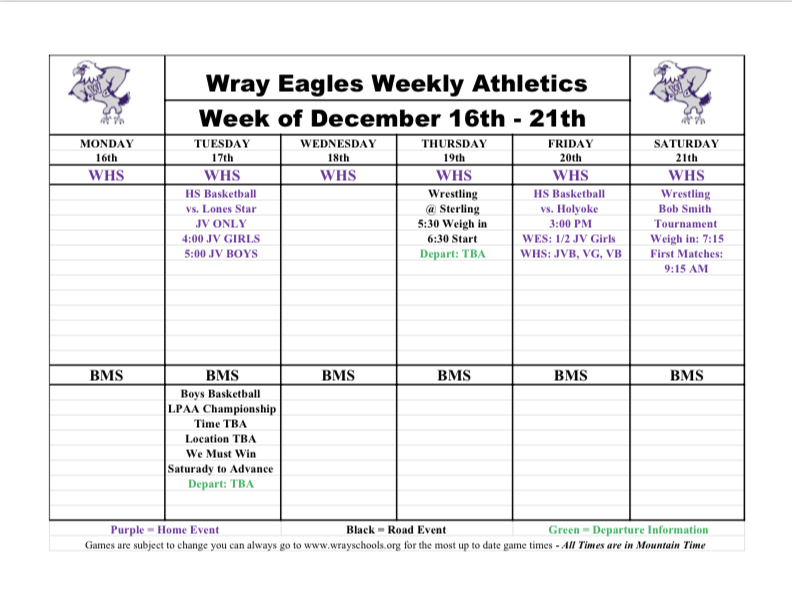 Here is next week's schedule of activities. Aquí está el calendario de actividades de la próxima semana.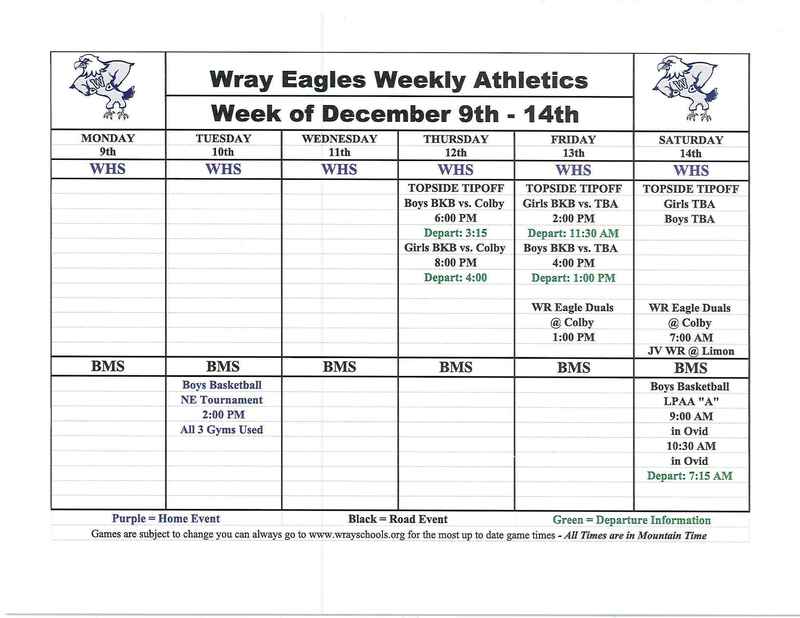 Athletics for week of Dec. 9-14 Atletismo para la semana del 9 al 14 de diciembre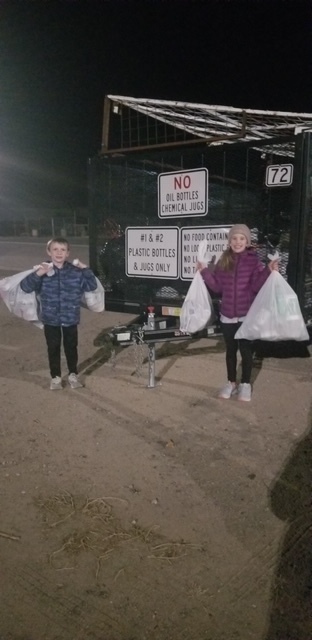 After one week, WES students brought in over 100 egg cartons for the Manna Pantry, a stack of magazines over 4 feet high and over 2 feet of newspapers to be recycled. These kids said no to plastic...
SEE ALL NEWS
LIVE FEED

Wray Eagles
about 20 hours ago
DIAS DE VESTIR DE WRAY ELEMENTARY
16 al 19 de diciembre
Lunes 16 - Camisa festiva
Martes 17 - Sombreros festivos
Miércoles 18 - ...

Wray Eagles
about 20 hours ago
WRAY ELEMENTARY DRESS UP DAYS
December 16th - 19th
Monday 16th – Festive Holiday Shirt
Tuesday 17th – Festive Head-wear
Wednes ...

Wray Eagles
2 days ago
La práctica de baloncesto de las ninas de BMS comenzará el lunes 16 de diciembre, justo después de la escuela en el gimnasio de la ...
SEE ALL posts