STORM ROUTE MAP STORM ROUTE MAP SPANISH
Wray School District RD-2 has set up storm routes where school buses will run on oil roads.
Storm routes will be used when side roads have not been plowed open after a snowstorm, also after heavy rains or when side roads are in poor traveling condition. School will be closed when weather is considered a safety hazard.
When storm routes are run, they will generally be for both morning and afternoon trips, which means parents must meet the bus in the afternoon as well. If the road conditions change during the day, the use or cancellation of storm routes may change. If a change is made parents will be notified.
Parents may meet a bus at any place along the oiled roads where the buses are traveling.
EXCEPTION:
During the afternoon route only, students must be discharged from the bus so they do not cross the highway while the bus is controlling traffic.
Those students that are absent because of storm route will not have the absence counted toward their attendance record.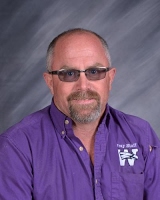 Cliff Merritt, Transportation/Maintenance Director
Joni Rockwell, Transportation/Maintenance Office Manager
(970) 332-3707 Joni Rockwell
Main Transportation Phone Number: 970-332-5859
BUS DRIVERS
BUS # 2 - JO JONES
BUS # 3 - LANCE WITTE
BUS # 6 - TRACY TRAVIS
BUS # 7 - JASON WILTFANG
BUS # 9 - MELISSA CASTILLO
BUS # 14 - CARMEN ROTH
BUS # 18 - MIKE CHAMBERS
BUS # 21 - KIM LATOSKI
BUS # 23 - KAREN TESTA
BUS # 27 - JONI ROCKWELL
BUS # 28 - RON OESTMAN
BUS # 28 - CARI JO OESTMAN