JH football practice will start on Tuesday August 9th at 5:30 PM. Thanks, Coach Greg Collins
Junior High Volleyball Basic Skills Camp is June 27th - 29th.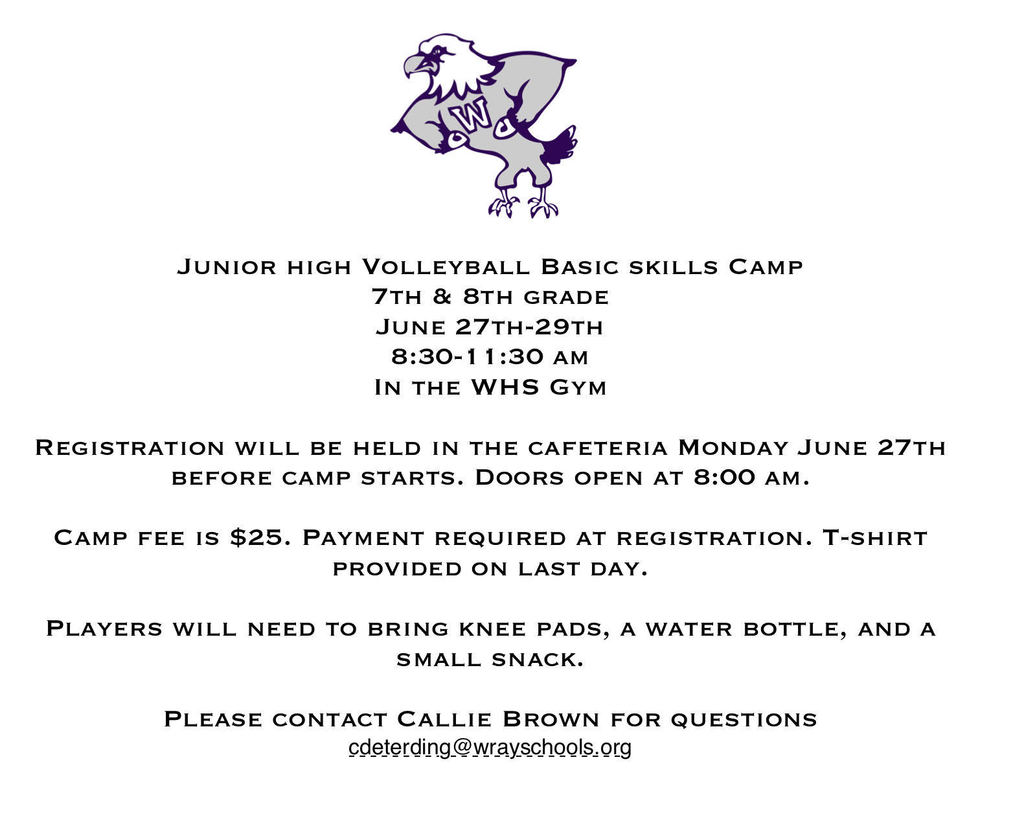 Here is the information for Summer Weight Lifting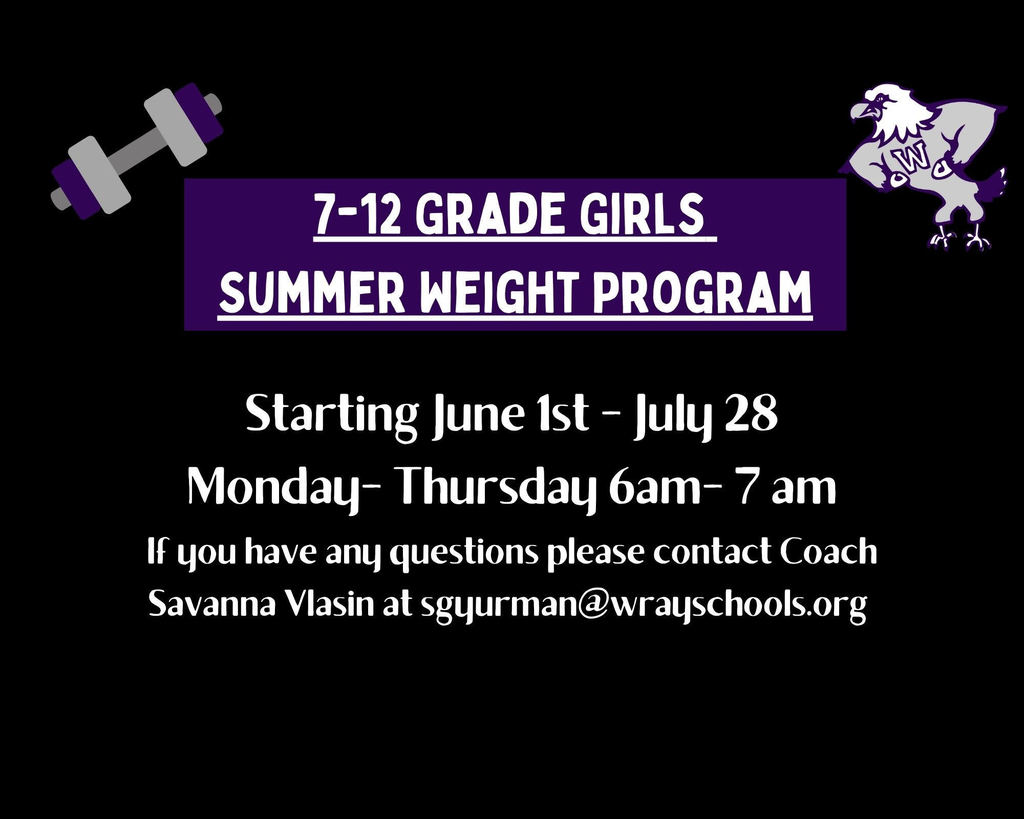 Fall Sports schedules for the 2022 season have been posted on the Wray Athletics Website. To find these schedules please visit
www.wrayschools.org
and click Wray Athletics in the top right corner. Click the Fall Sports drop down menu and then select your desired sport.

From Rye's Athletic Director: 2A Boys Baseball Rye Regional Time Change: Sunday May 22nd GATE OPENS FOR TEAMS AND SPECTATORS @ 10am Game #1 - 12pm #3 Rye vs #30 Meeker Game #2 - 2pm #14 Wray vs #19 Dawson Game #3 - 5pm Winner Rye/Meeker vs Winner Wray/Dawson I have a crew planning to be at CSU Pueblo to walk the field along with clearing the bleachers at 4pm today 5/21/22. Thanks for your flexibility!

Here is the schedule for next week. GO EAGLES!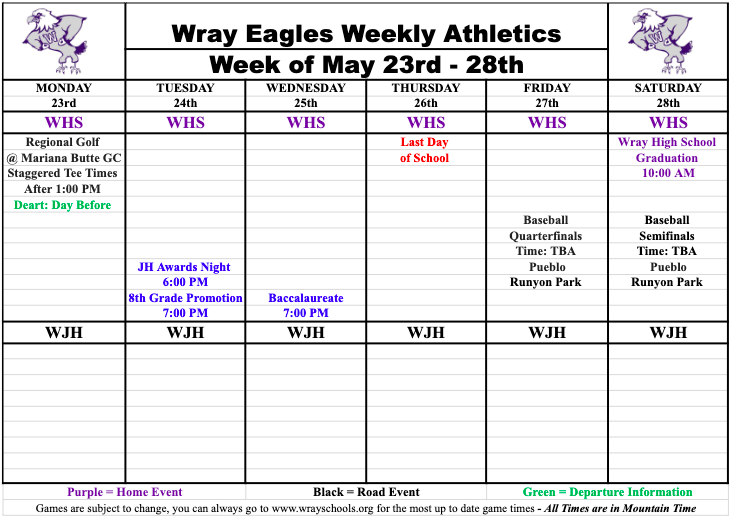 We received this message from Rye this morning. Please note the schedule change below for 2A Boys Baseball Regional Tournament @ Rye High School (Field Location: Greenhorn Park) 5/22/22 - SUNDAY 10am Rye vs Meeker 12pm Wray vs Dawson 3pm WINNER (RvsM) vs WINNER (WvsD) *With unpredictable weather Friday and Saturday we are moving to Sunday games. Our field will be covered tonight after practice and we will continue to monitor our field's condition. I have a conference call with CSU-Pueblo as a back-up for Sunday same game times in the event our field is unplayable. Please acknowledge this change. Thanks,

Updated schedule for this week with Regional Baseball added.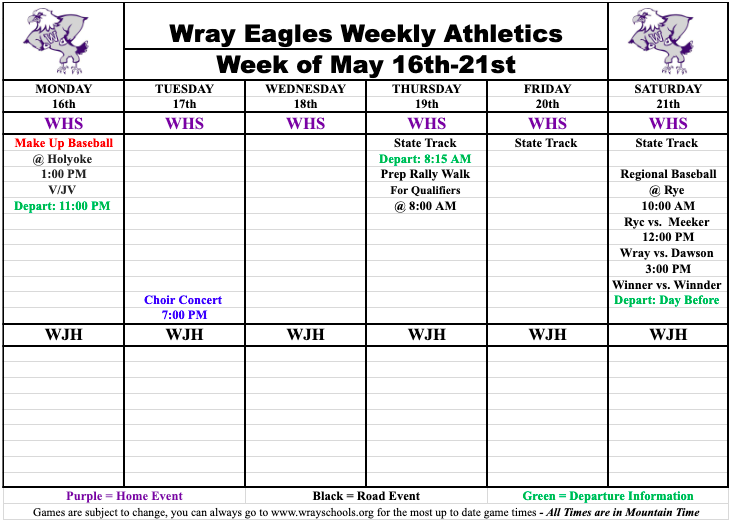 Glaze BBQ will have a simple menu for concessions tomorrow at the Baseball games. We will be charging a gate to get in. $6 for Adults $4 for Students and Seniors.

Here is the schedule for Next week. GO EAGLES!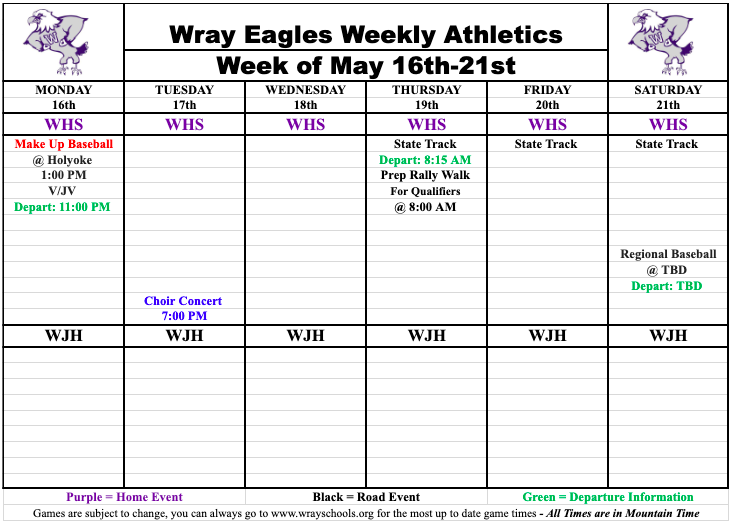 We will play a Varsity/JV Baseball make up game @ Holyoke this Monday May 16th starting at 1:00 PM. We are starting at 1:00 pm so that our FFA kids student/athletes are able to make it back for the FFA banquet. Varsity game first followed by JV. Thank you

Sports Physicals tonight and tomorrow.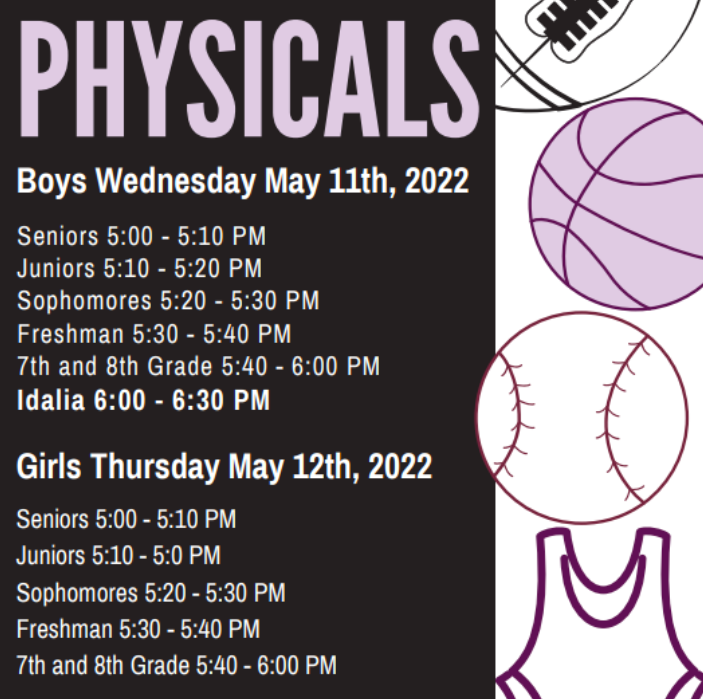 Here is the schedule for next week. GO EAGLES!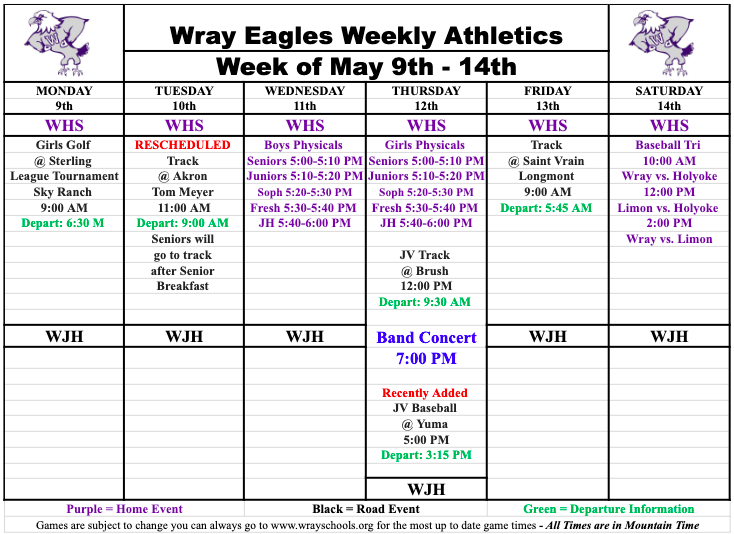 Girls Golf Fundraiser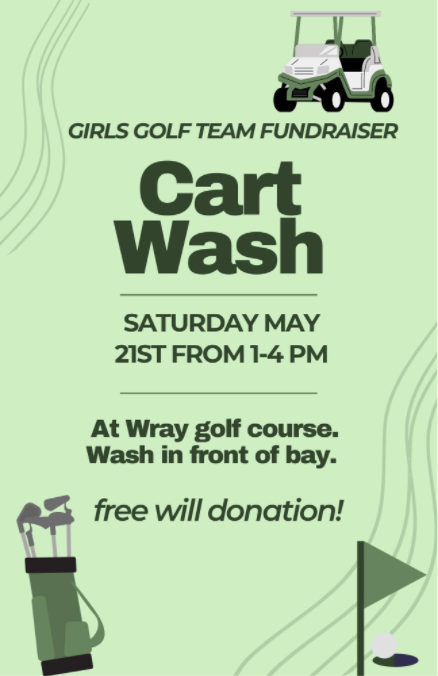 Baseball will have their parents night this Saturday May 7th at the Baseball games vs Sedgwick County. We will honor our parents and athletes between games one and two of the Doubleheader. Games start at 11:00 am.

Updated schedule for this week.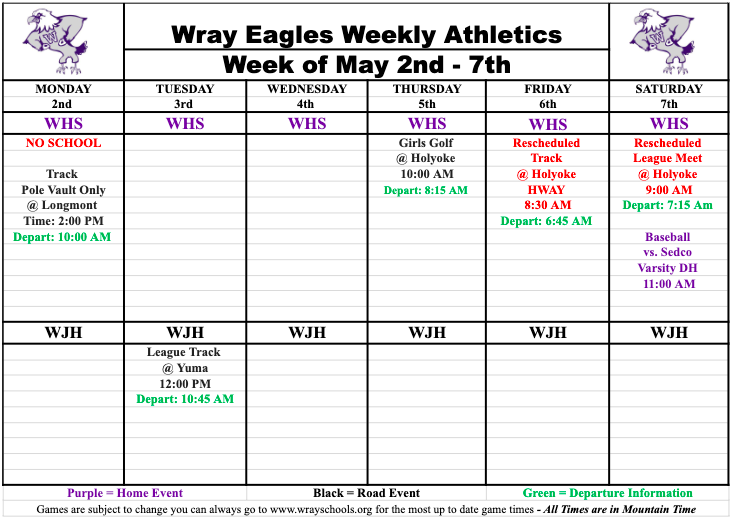 After a league vote, we have decided to cancel the league Track Meet in Wray tomorrow due to weather. The League meet will now take the HWAY date and will be this Saturday starting at 9:00 am in Holyoke.

Here is the schedule for next week. GO EAGLES!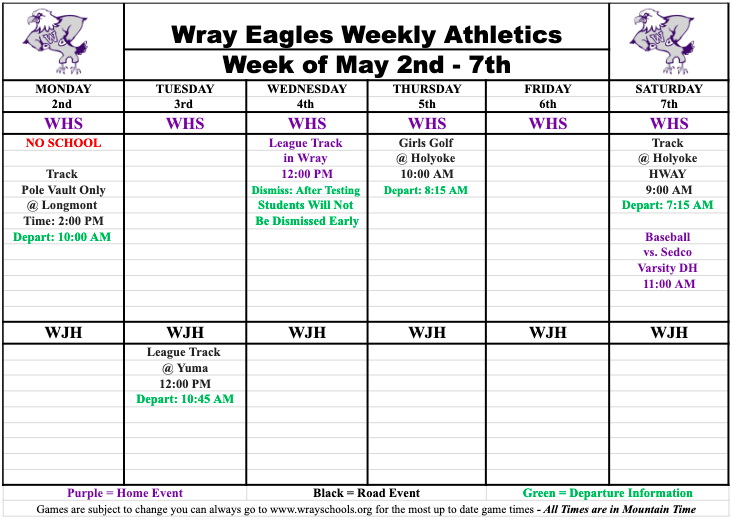 Updated Schedule for this week