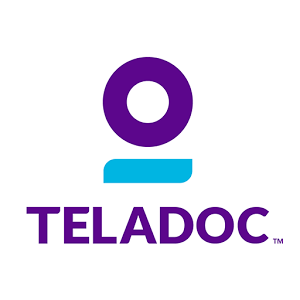 TELADOC allows employees on our health insurance plan to access a doctor 24/7 via phone, web, video or mobile app and save a co-pay.
TELADOC is not meant to replace your primary care physician, However, it provides a resource for employees to consult with a licensed physician for issues such as:
Physician Services

Cold & flu symptoms

Bronchitis

Allergies

Pink eye

Urinary tract infection

And more...

Dermatologist

Skin infection

Acne

Skin rash

Abrasions

Moles/warts

And more...

Therapist

Stress/Anxiety

Depression

Addiction

Domestic Abuse

Grief counseling

And more...
If medically necessary, a prescription will be sent to the pharmacy of your choice.
Wray School District is committed to providing an environment that promotes a healthy employee population able to serve our students at the highest level. To help us achieve this goal, we offer a comprehensive benefits package that includes health, dental, life insurance and mental health services as well as other programs.
All employees who work regularly 30 or more hours per week are eligible to participate in group insurance plans and benefits. Employees who work less than 30 hours per week are eligible to 75% of insurance plans.
CEBT is the benefit trust we belong to and UMR processes all medical and dental claims and distributes our medical cards. If you have questions about a claim or need a re-print of your card, call 1-800-332-1168. You can also contact the HR department with card re-prints, claim questions or issues and we will be happy to assist.
You can also monitor claims, find a provider, and request re-prints of your cards through the UMR Member Portal.
2021-2022

Medical Benefits Summary

Insurance Rate Summary

2020-2021

Medical Benefits Summary

Insurance Rate Summary
CVS Caremark is our prescription benefits provider. Present your prescription card to your pharmacy and/or manage prescriptions through the Caremark website.
Delta Dental is our dental coverage provider. You will receive a separate card for these services. Want to find a carrier? Click the link and then choose Delta Dental Plus Premier under "Your Plan." Creating your account will allow you to see benefits, view claims and history information, click here to learn how to create your account.
Vision Services Plan (VSP) is our vision coverage provider. You will not receive a card for vision services. Instead, your social security number will serve as the member ID. Contact VSP by calling 1-800-880-1188.
American Fidelity is our supplemental insurance plan and retirement account provider. Annually, staff members are offered an opportunity to participate in a flexible benefit plan, which allows individuals to pay certain expenses (day care, insurance, medical/dental expenses) before computation of taxes and retirement contributions.
Colorado PERA: In lieu of social security, school district employees shall participate in the Public Employee's Retirement Association in which both the employee and the school district make monthly contributions.
Life Insurance: At no cost to the employee, the district provides a $20,000 term life insurance plan. Additionally, each employee is covered by a $20,000 accidental death and dismemberment policy.
Forms:
Important Forms
VSP Out-of-Network Reimbursement Form
Prescription Drug Mail Service Order Form