Wray Elementary families, this is a reminder that your fundraiser order forms and money are due to the school tomorrow, September 24th. Please make sure your student's name and teacher's name are on the order form and that your money matches what is ordered. On behalf of Wray Elementary School, thank you for your support!

Parents, you may have received a text message from School Messenger asking if you would like to receive text messages.We are trying out a new featurePadres, es posible que hayan recibido un mensaje de texto de School Messenger preguntando si les gustaría recibir mensajes de texto

Habrá una ceremonia para dar inicio a la construccion que comenzará a las 11 AM el viernes 27 de septiembre en las escuelas WES/WHS. Habra hot dogs despues de la ceremonia. ¡Todos son bienvenidos!

There will be a ground-breaking ceremony beginning at 11 AM on Friday, September 27 at the WES/WHS schools. BBQ to follow. Everyone is welcome!

Bell tower coming down; Campanario bajando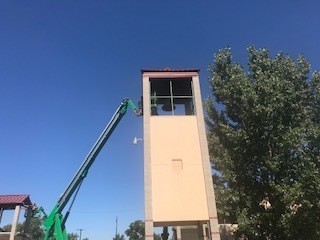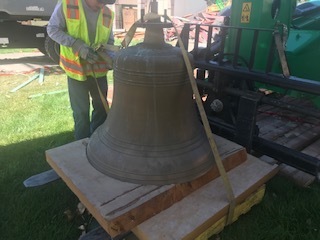 Shirts for sale! $20/each. Youth sizes S, M, L and adult sizes L, XL, 2XL. There are only a few of each, so act fast! Proceeds go to accountability committee. Must pick up at the District Office. Camisas a la venta! $ 20 / cada uno. Tallas juveniles S, M, L y tallas adultas L, XL, 2XL. Solo hay unos pocos de cada uno, ¡así que actúa rápido! Las ganancias van al comité de rendición de cuentas. Debe recoger en la oficina del distrito.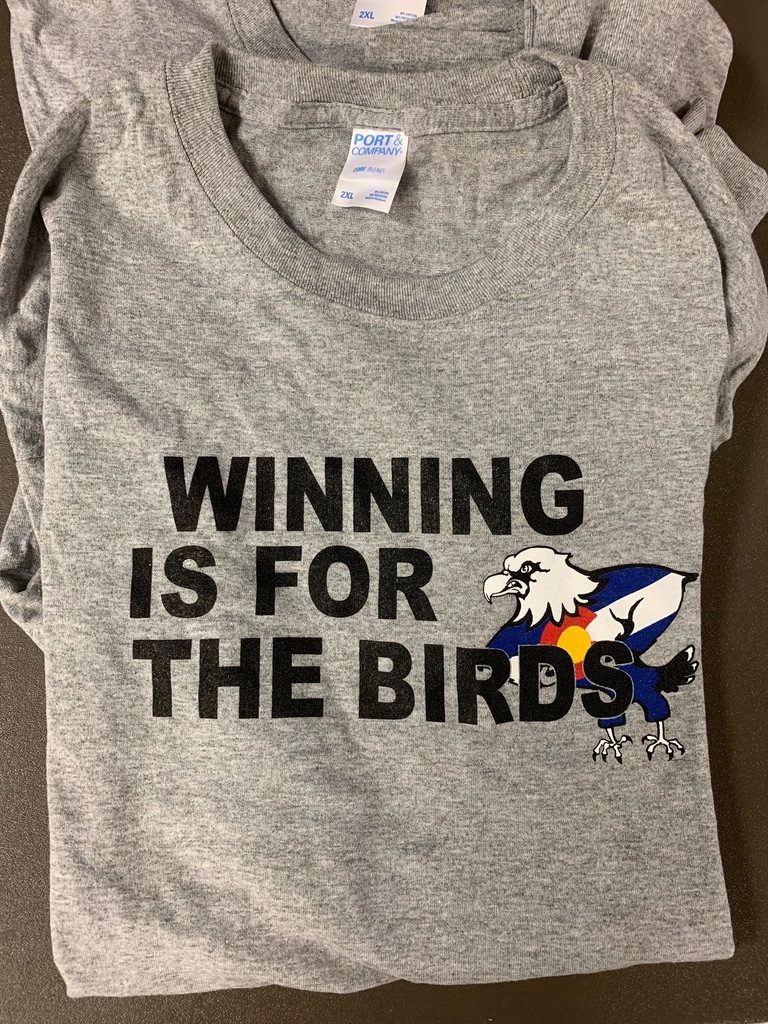 See image below to know where parking is available for home events. Vea la imagen a continuación para saber dónde hay estacionamiento disponible para eventos en el hogar.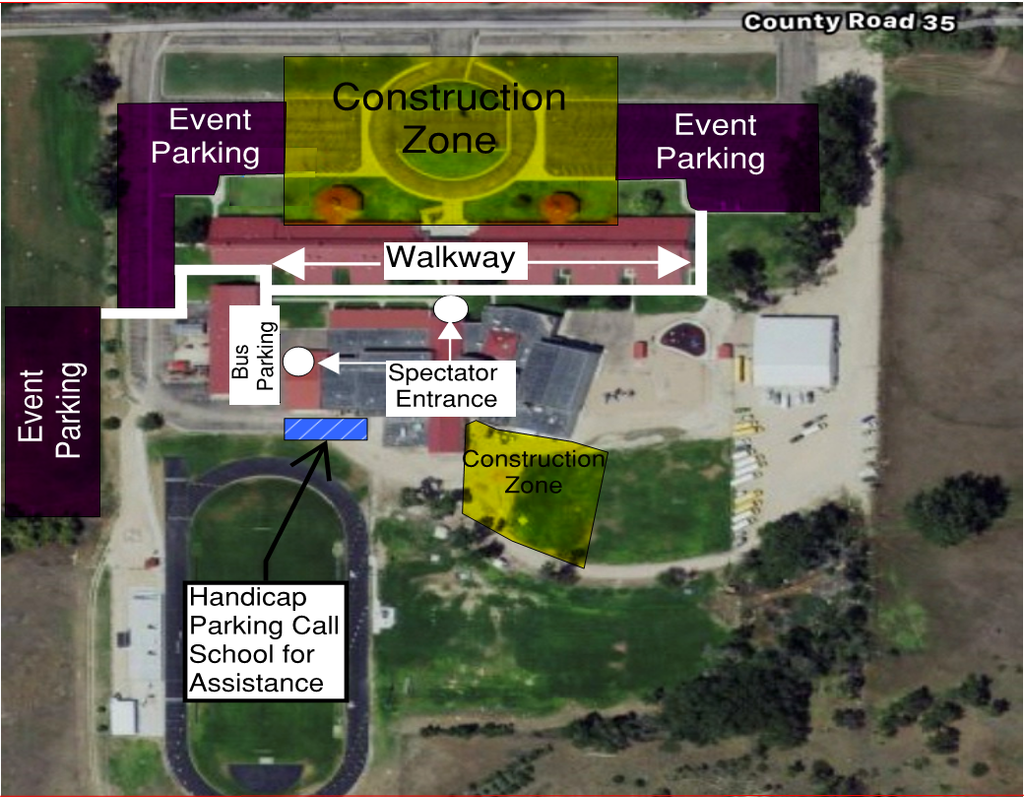 Wray Elementary will have a Recycling Club this year and they will be participating in the Pepsi Recycle Rally! Recycle Rally is a nationwide school recycling program designed to raise awareness among K-12 students about the importance of recycling. It is sponsored by PepsiCo Recycling and can offer our school opportunities to earn valuable supplies and prizes as we teach our students the importance of recycling throughout the year. What's more, when we recycle bottles and cans through Recycle Rally, we provide dedicated support to post-9/11 U. S. veterans with disabilities through PepsiCo Recycling's partnership with the Entrepreneurship for Veterans with Disabilities (EBV), as well as help support The Nature Conservancy's efforts to protect watersheds, which are nature's filtration system for our drinking water. More information to come so stay tuned! ¡Wray Elementary tendrá un Club de Reciclaje este año y participarán en el Rally de Reciclaje de Pepsi! Recycle Rally es un programa nacional de reciclaje escolar diseñado para crear conciencia entre los estudiantes de K-12 sobre la importancia del reciclaje. Está patrocinado por PepsiCo Recycling y puede ofrecer oportunidades a nuestra escuela para ganar valiosos suministros y premios a medida que enseñamos a nuestros estudiantes la importancia del reciclaje durante todo el año. Además, cuando reciclamos botellas y latas a través de Recycle Rally, brindamos apoyo dedicado a veteranos con discapacidades posteriores al 11 de septiembre a través de la asociación de PepsiCo Recycling con Emprendimiento para Veteranos con Discapacidades (EBV), así como también ayudamos a The Nature Conservancy esfuerzos para proteger las cuencas hidrográficas, que son el sistema de filtración de la naturaleza para nuestra agua potable. ¡Más información por venir, así que estad atentos!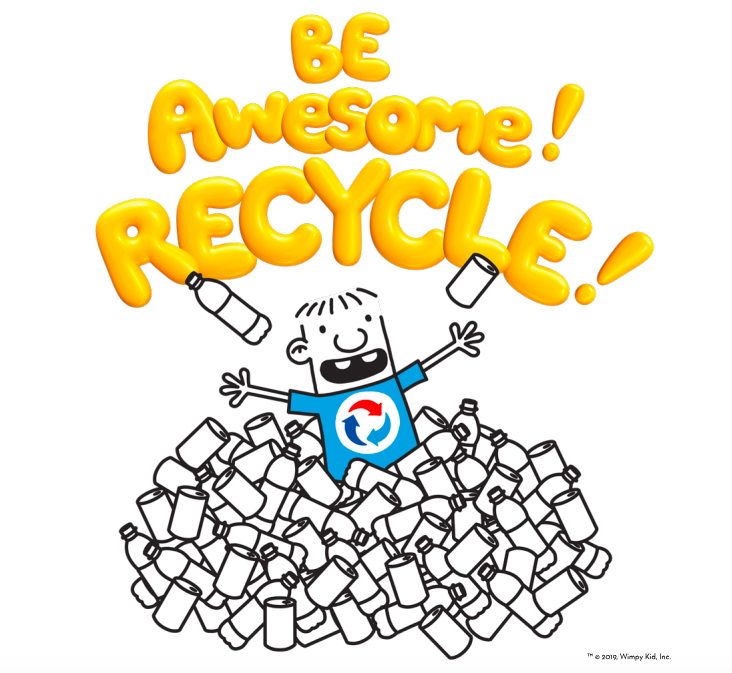 BMS student putting in extra effort at Eagle Academy during an additional opportunity for learning. Estudiante de BMS haciendo un esfuerzo extra en Eagle Academy durante una oportunidad adicional para aprender.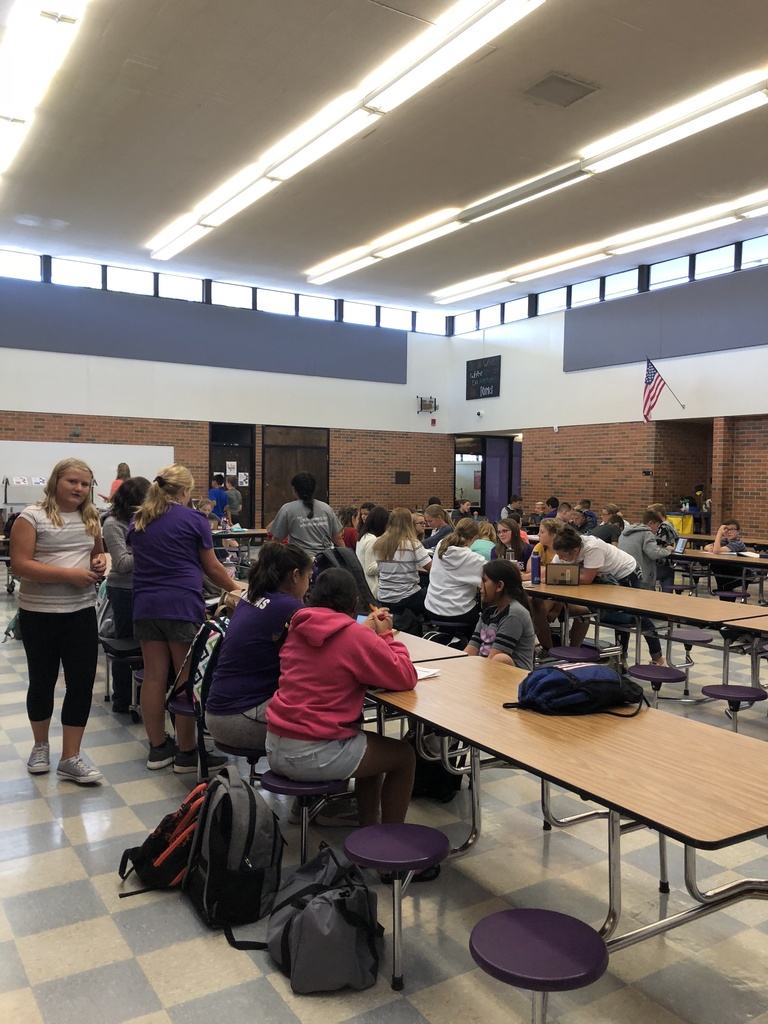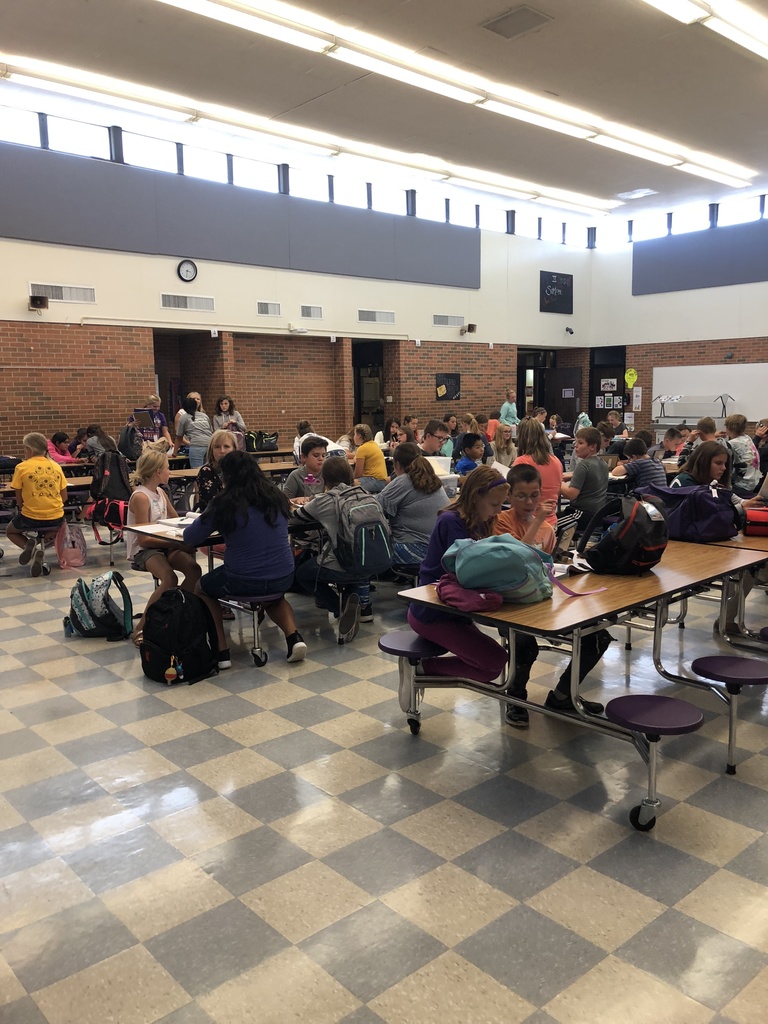 Come support the Wray Eagles Destination Imagination group this Friday, September 20th, at the football game against Cornerstone Christian Academy. Dinner will be a potato bar for $6 starting at 6 PM. Go Eagles! Venga a apoyar al grupo Wray Eagles Destination Imagination este viernes 20 de septiembre, en el partido de fútbol americano contra Cornerstone Christian Academy. La cena será una barra de papas por $6 a partir de las 6 PM. ¡Vamos Eagles!

Officially the best addition to 1st Grade! We love having this young man with us! The girls are so thankful he is building the ice cream truck for them....proving "Maker Space" isn't just for little people. What an amazing young man!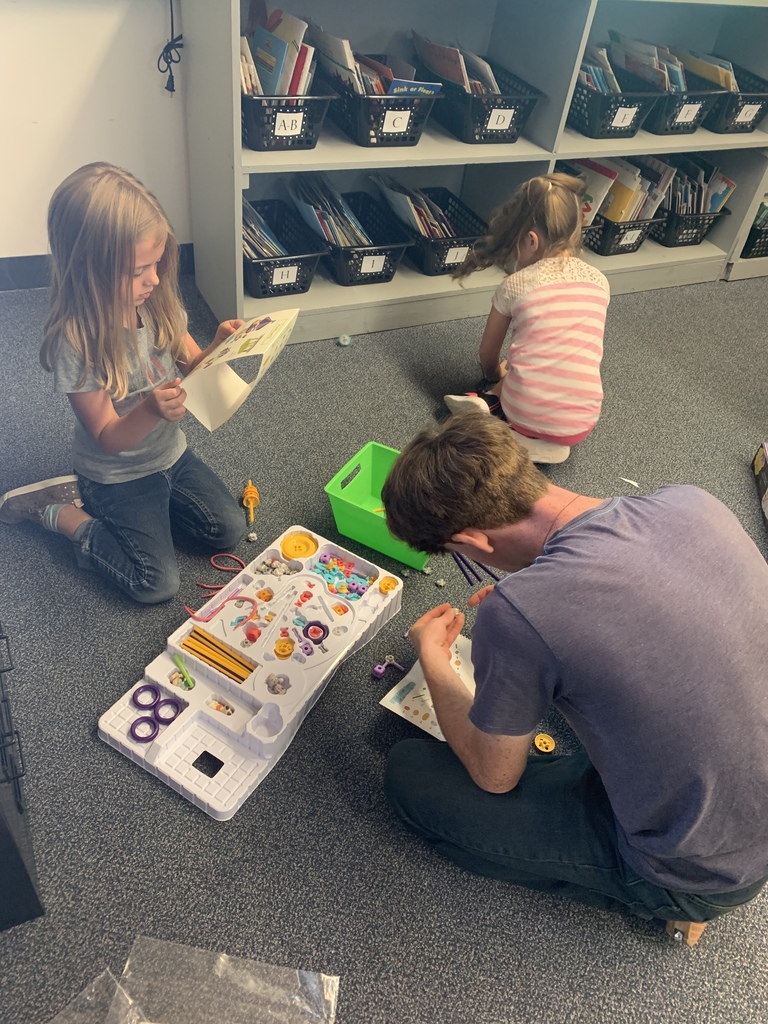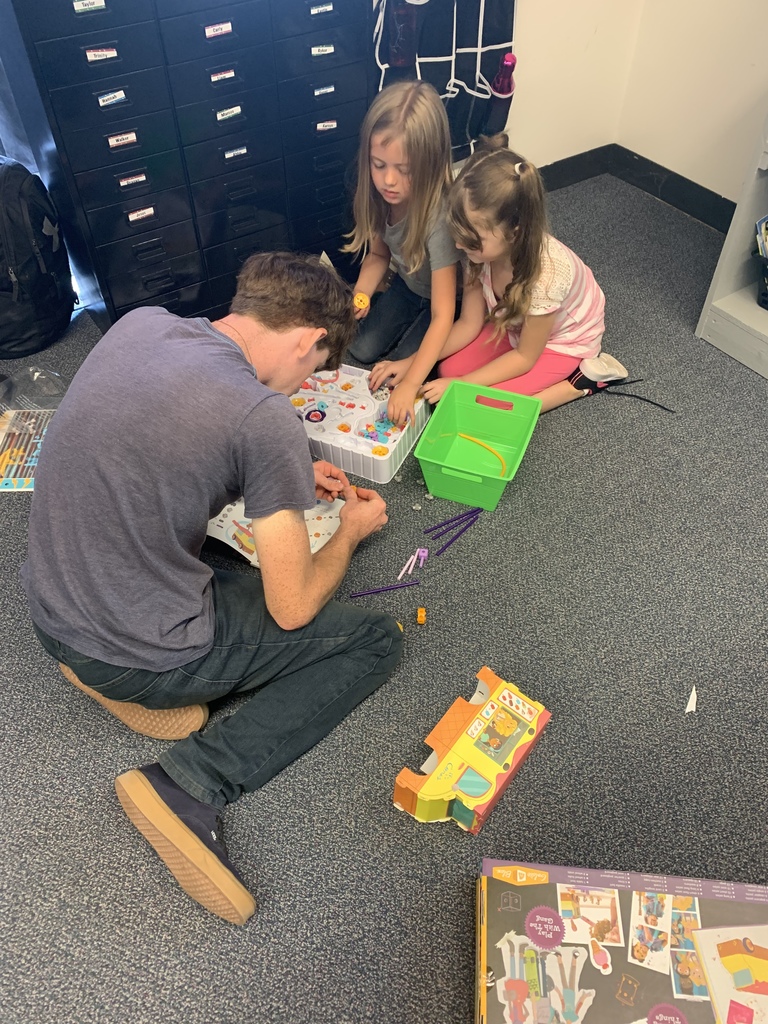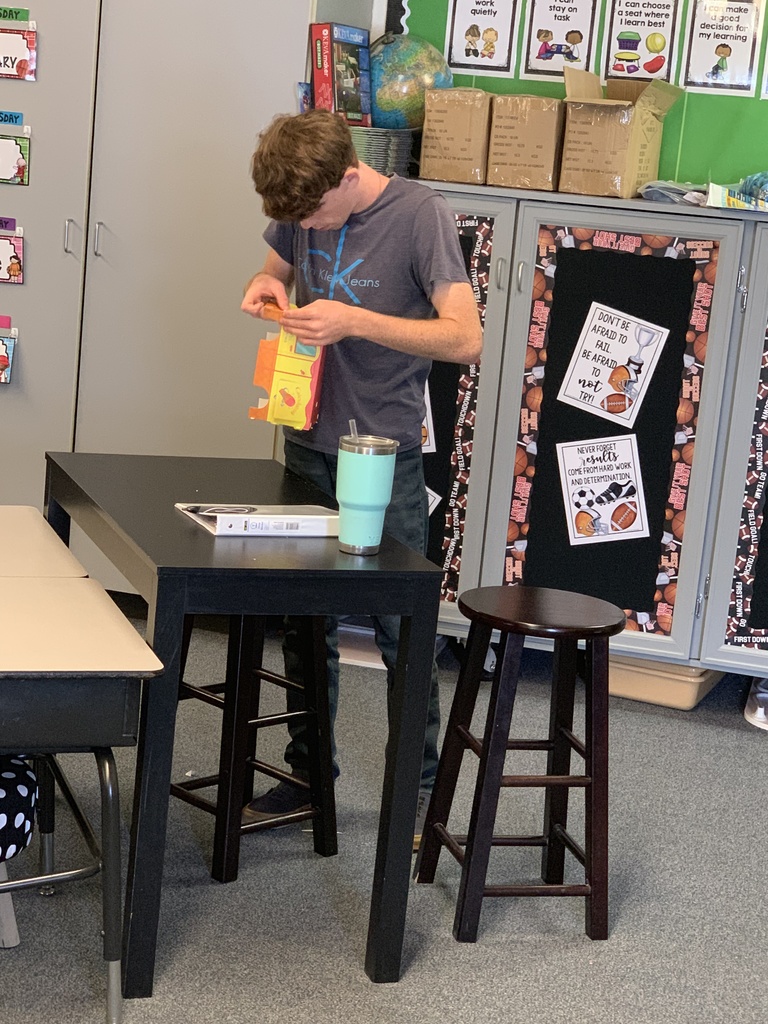 We have added a JV Volleyball triangle in Holyoke. Please see attached schedule on Saturday the 21st for details. Hemos agregado un triángulo JV Voleibol en Holyoke. Consulte el horario adjunto el sábado 21 para más detalles.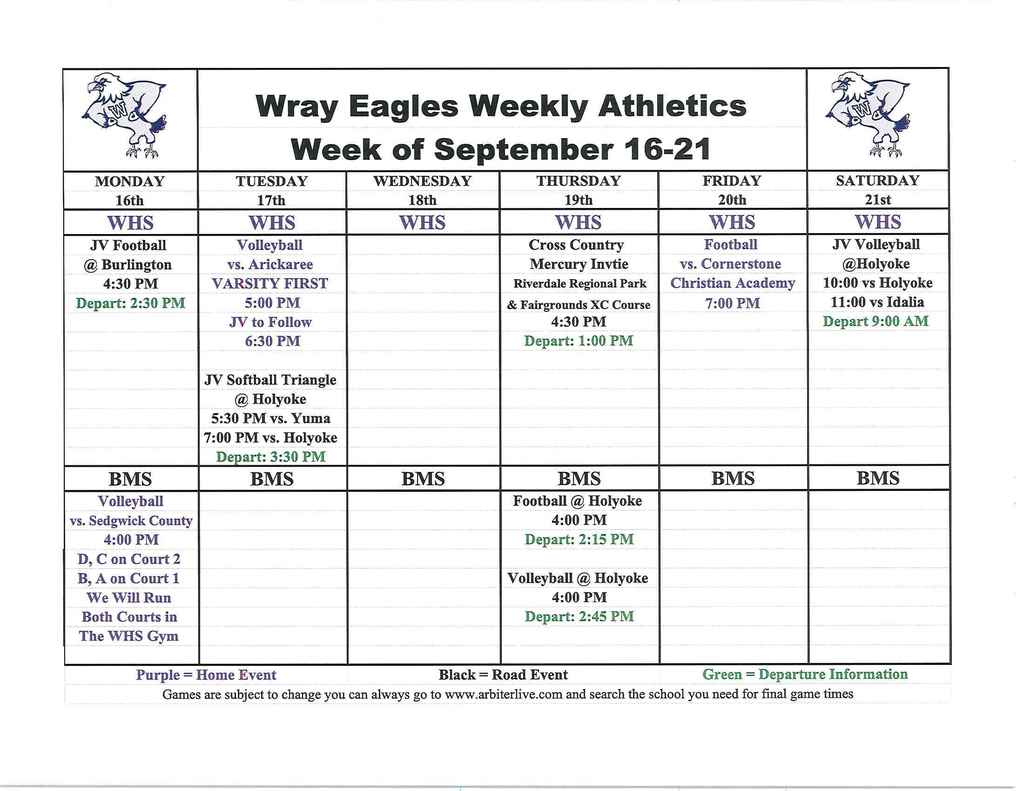 The Cross Country Meet in Brighton was left off the schedule. It will take place at Riverdale Regional Park and Fairgrounds. Our kids will run at 4:30. El Cross Country Meet en Brighton se quedó fuera del horario. Se llevará a cabo en Riverdale Regional Park and Fairgrounds. Nuestros niños correrán a las 4:30.

Menu Change for Friday September 27th: Lunch: Sack Lunch PB&J Sandwich; Chips; Fruit Snack; Cookie; Veggies;Milk Cambio de menú para el viernes 27 de septiembre: Almuerzo: Sack Lunch PB&J Sandwich; Papas fritas; Merienda De Frutas; Galleta; Vegetales; Leche

As of 2PM 9/13/19 Wray School District does have phone and internet communication; A partir de las 2PM 13/09/19, el Distrito Escolar de Wray tiene comunicación por teléfono e internet;

Wray School District's phones are not able to receive phone calls, for an emergency please call (970)630-4011; Los teléfonos del Distrito Escolar Wray no pueden recibir llamadas telefónicas, para una emergencia, llame al (970) 630-4011

FYI, Colorado is experiencing a large outage of internet at the moment. We will keep you informed of the progress. Colorado está experimentando una gran interrupción de internet en este momento. Le mantendremos informado del progreso

Phones and internet are back up and running! Thank you for your patience. ¡Los teléfonos e Internet están funcionando nuevamente! Gracias por su paciencia.

Aviso de adición atlética: Hemos agregado un Triángulo de Softbol JV en Holyoke el martes 17 de septiembre. Los juegos serán contra Yuma a las 5:30 p.m. y contra Holyoke a las 7:00 p.m.