WES parents, there won't be Art Club Monday, March 20th. It will resume as normal on Thursday, March 23rd.
Thank you to Joy Akey for coming today. She did a nutrition lesson that focused on looking at the resources used to go into the food that ends up on our plate. She taught the students about food waste and ideas on keeping food waste out of the landfill. She did a scenario with 100 apples that showed the students the amount of water that is wasted when those apples don't get eaten. Then the students enjoyed a healthy snack of applesauce, apple slices, and dried apples. Gracias a Joy Akey por venir hoy. Ha impartido una clase de nutrición centrada en los recursos que se utilizan para producir los alimentos que terminan en nuestro plato. Ha enseñado a los alumnos qué es el desperdicio de alimentos y les ha dado ideas para evitar que lleguen a los vertederos. Hizo un escenario con 100 manzanas que mostró a los alumnos la cantidad de agua que se desperdicia cuando esas manzanas no se comen. Luego, los alumnos disfrutaron de un tentempié saludable a base de puré de manzana, rodajas de manzana y manzanas secas.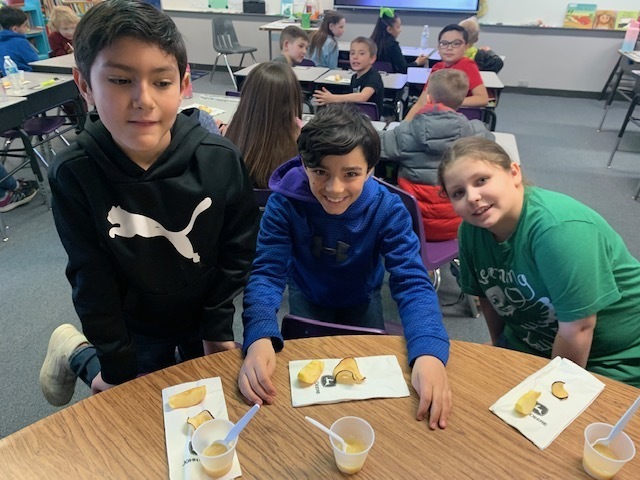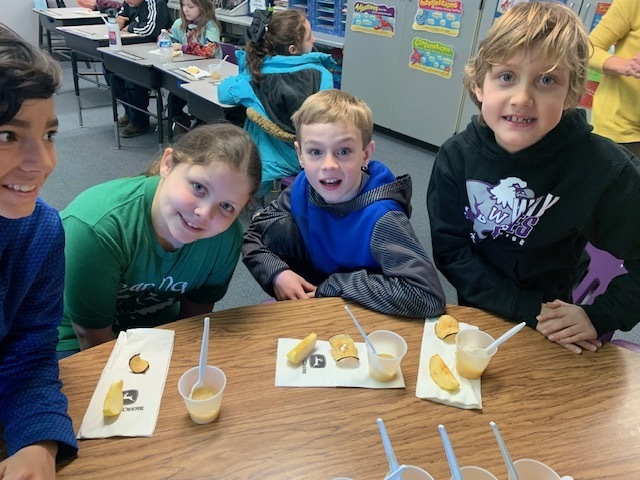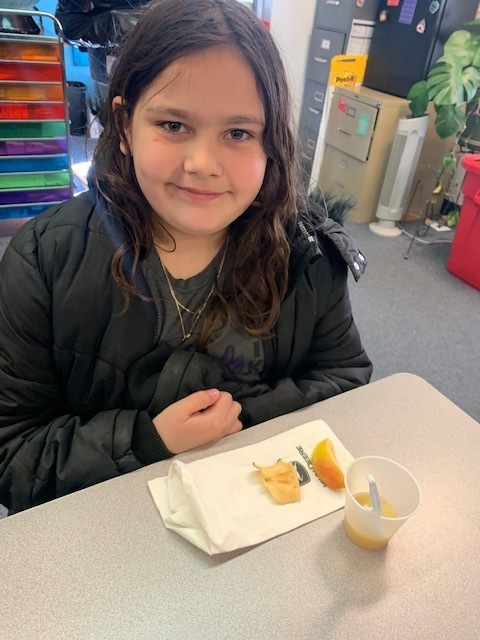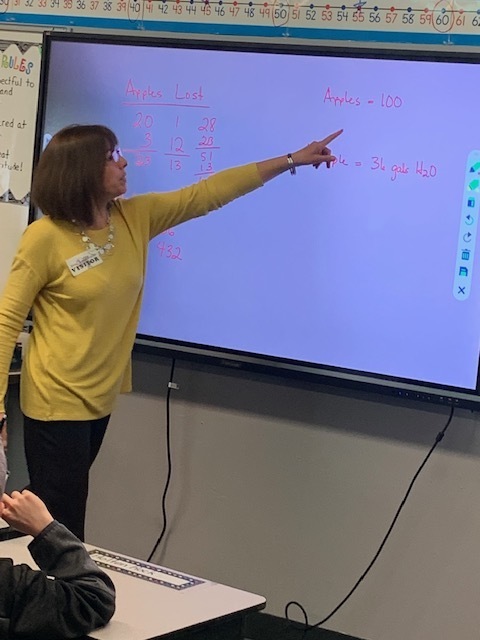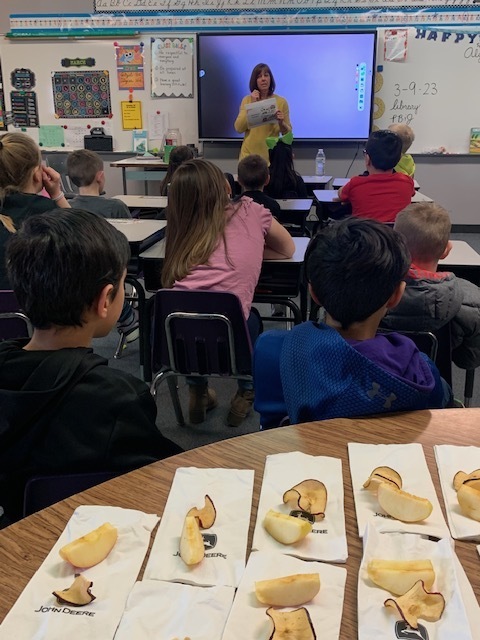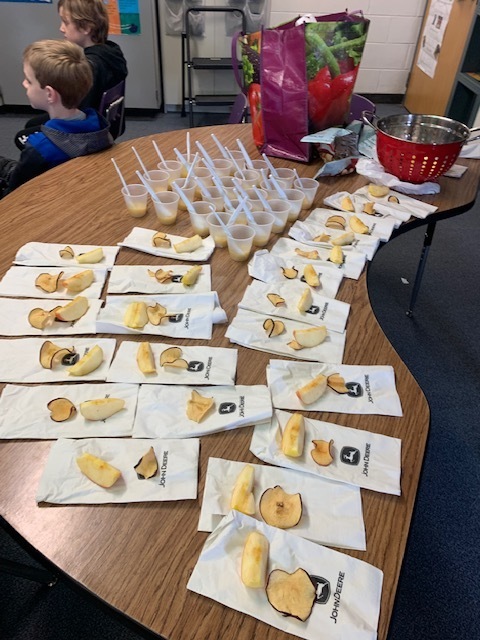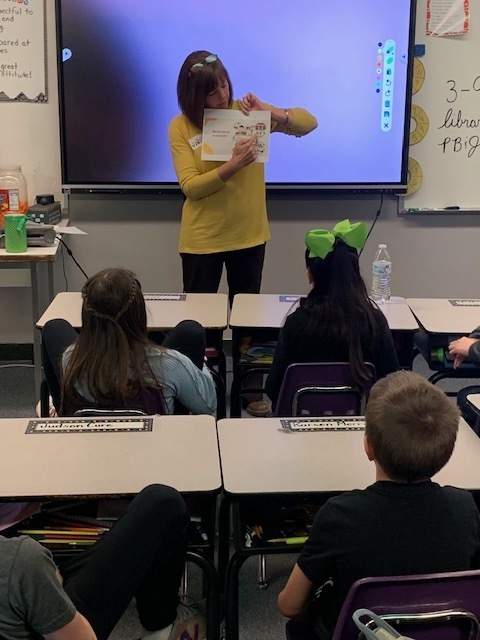 Become a Teacher today at the Wray School District, learn how by reviewing the following flyer! ¡Conviértete en un Maestro hoy en el Distrito Escolar de Wray, aprende cómo revisando el siguiente folleto!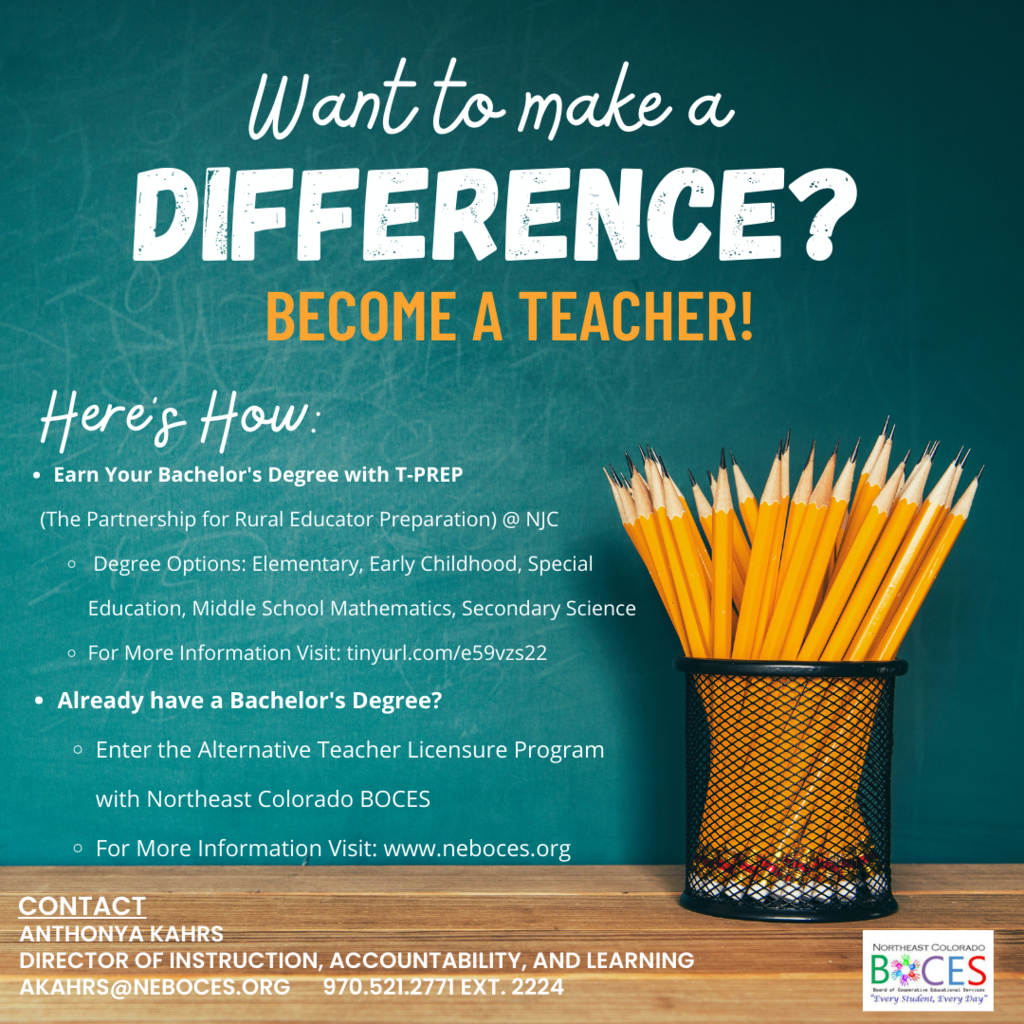 Mrs. Gardner's class enjoying reading outside for Dr. Seuss week. La clase de Mrs. Gardner disfrutando de la lectura al aire libre para la semana del Dr. Seuss.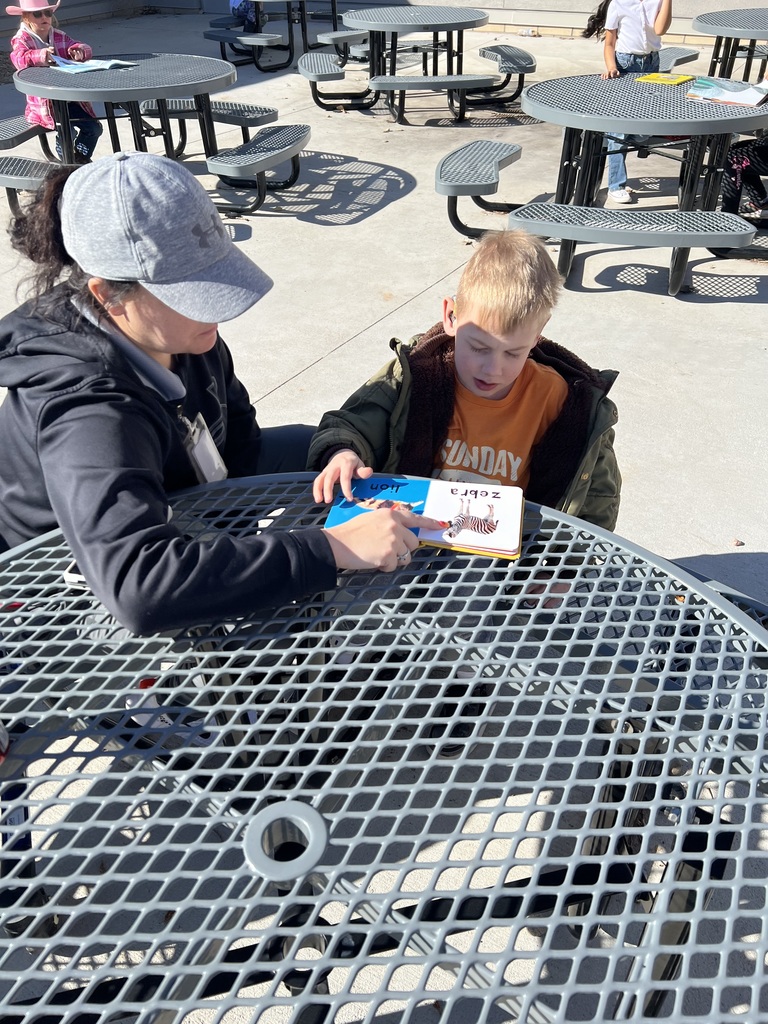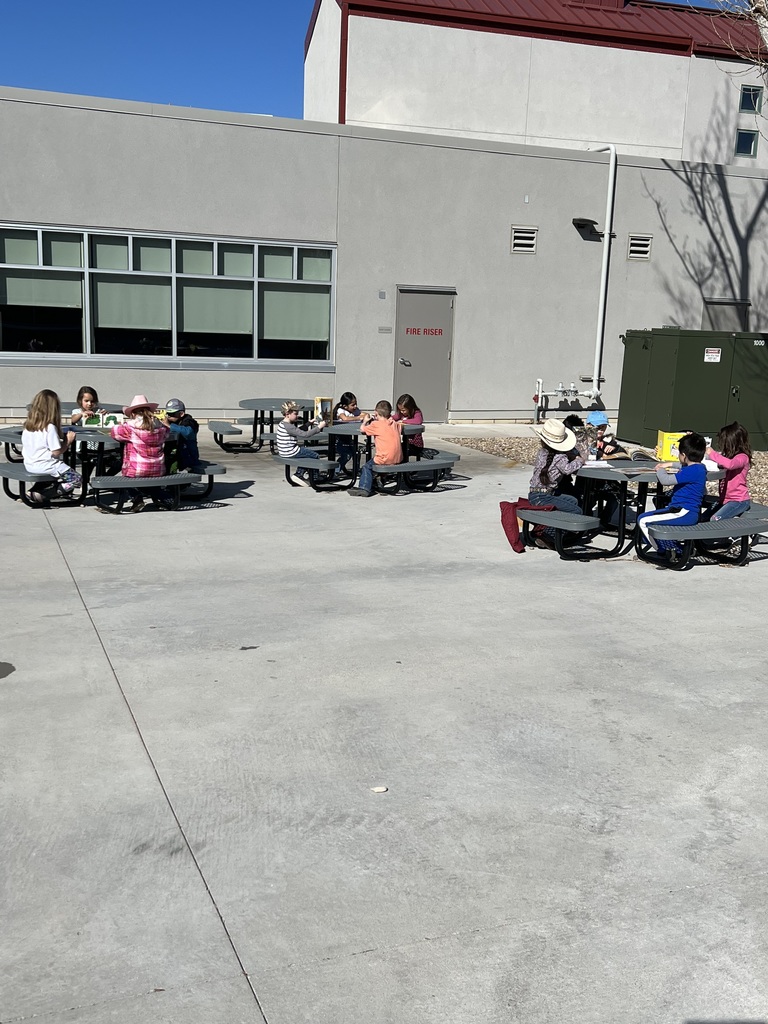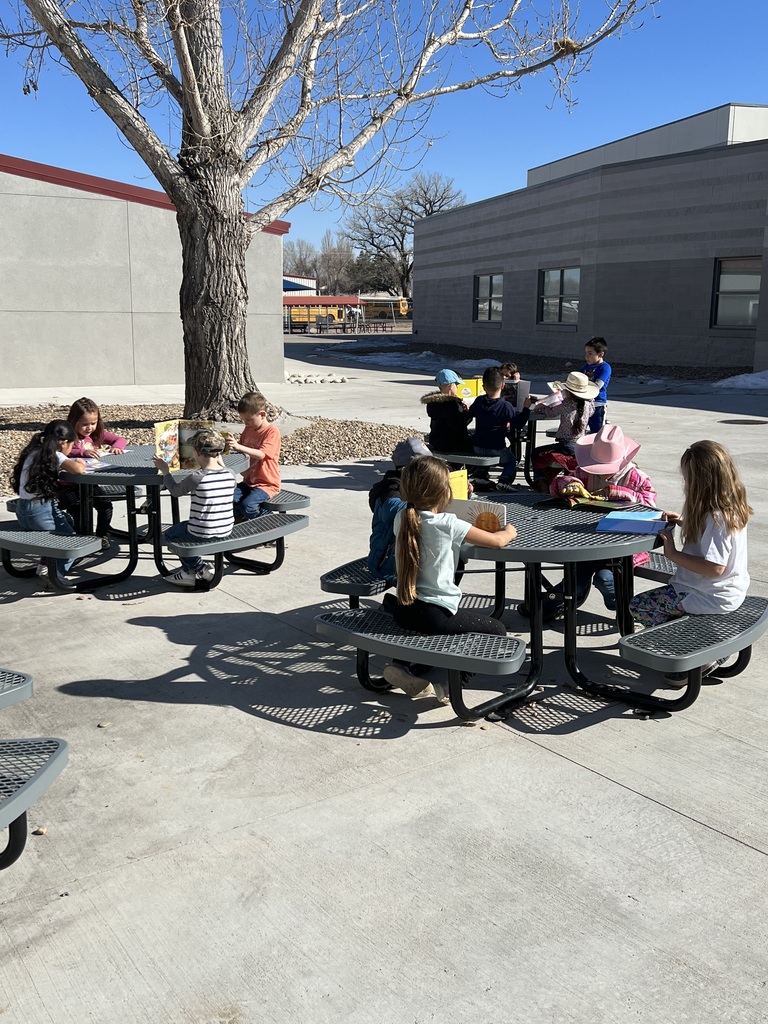 What a beautiful day to be outside with your favorite book for our Dr. Seuss Read Around the School time today! ¡Qué hermoso día para estar al aire libre con tu libro favorito para nuestra lectura del Dr. Seuss alrededor de la escuela de hoy!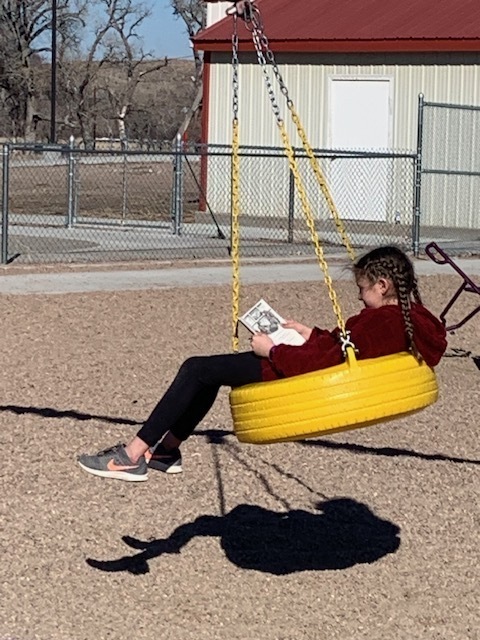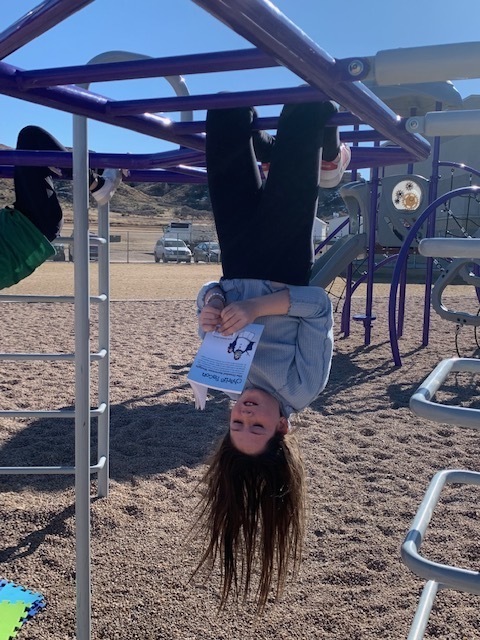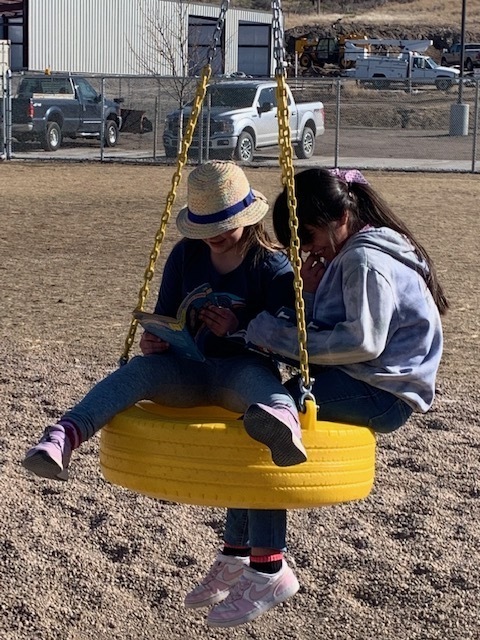 What a beautiful day to be outside with your favorite book for our Dr. Seuss Read Around the School time today! ¡Qué hermoso día para estar al aire libre con tu libro favorito para nuestra lectura del Dr. Seuss alrededor de la escuela de hoy!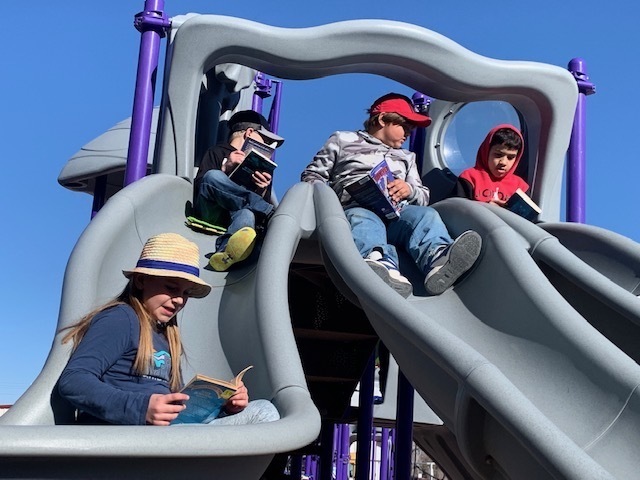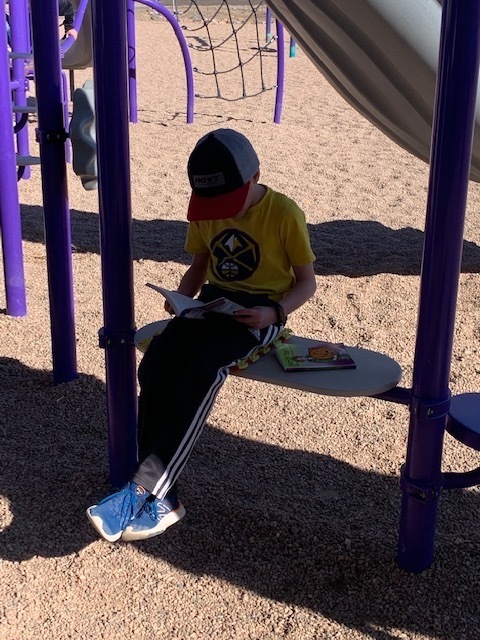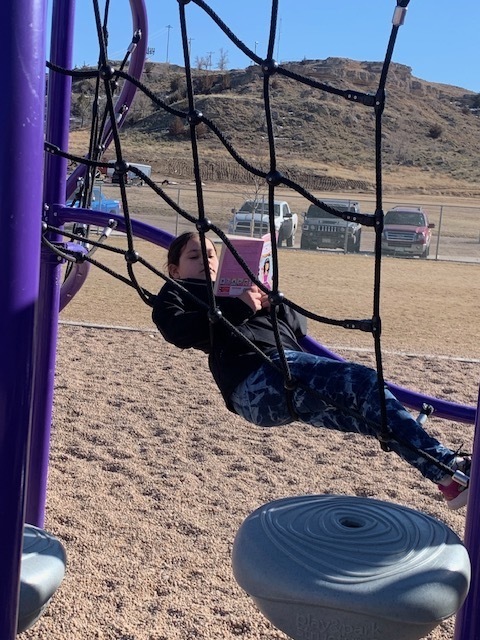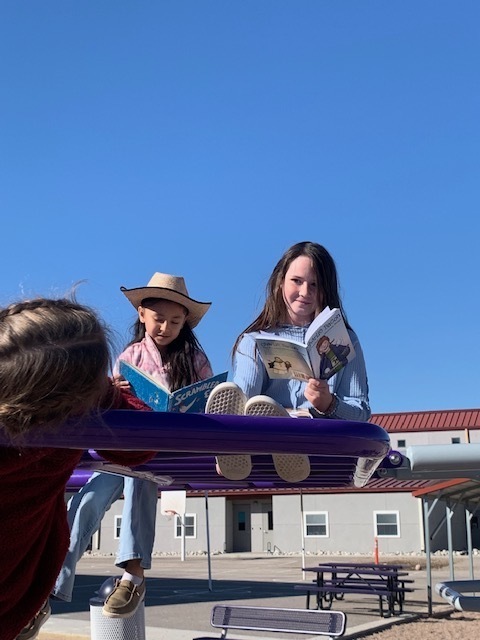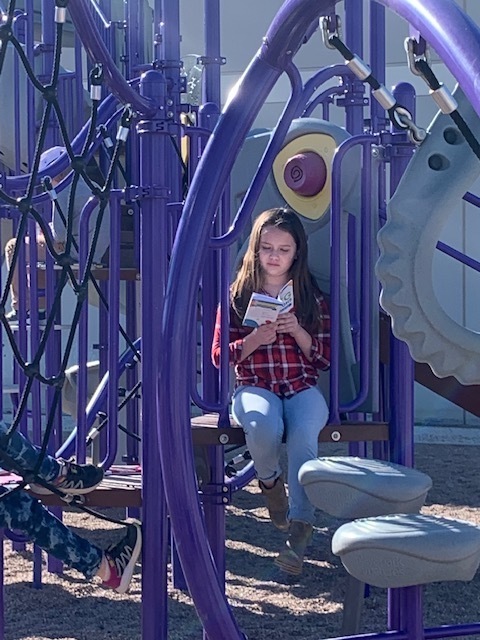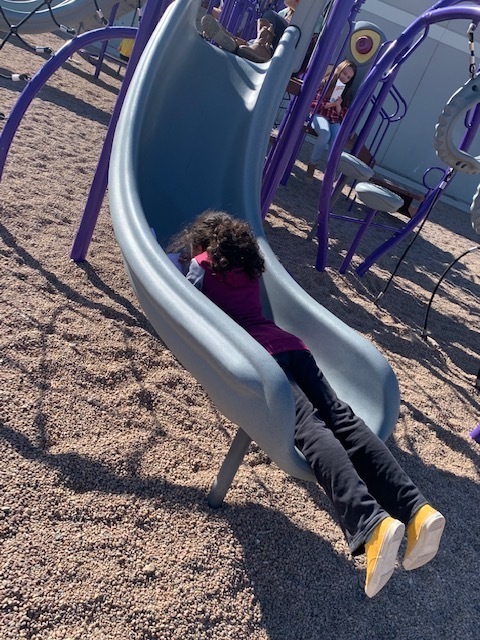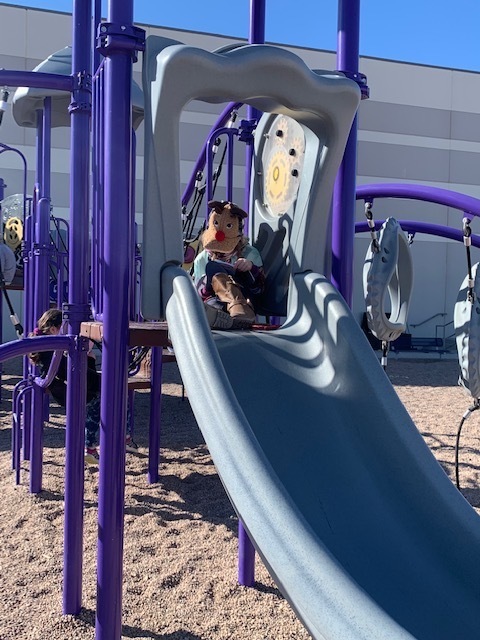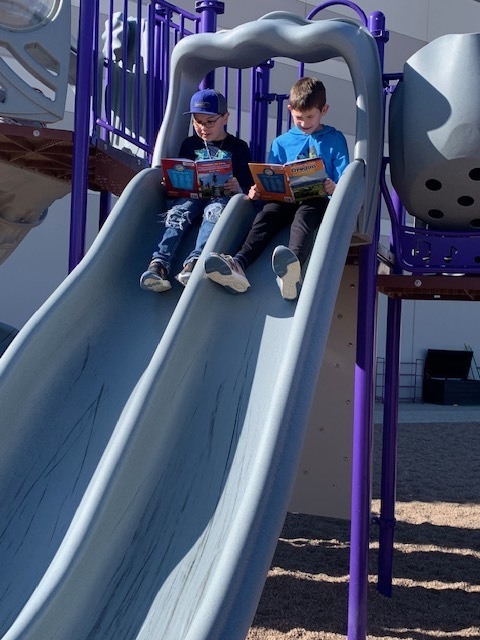 First grade students celebrating reading with Dr. Seuss activities. Alumnos de primer grado celebrando la lectura con actividades del Dr. Seuss.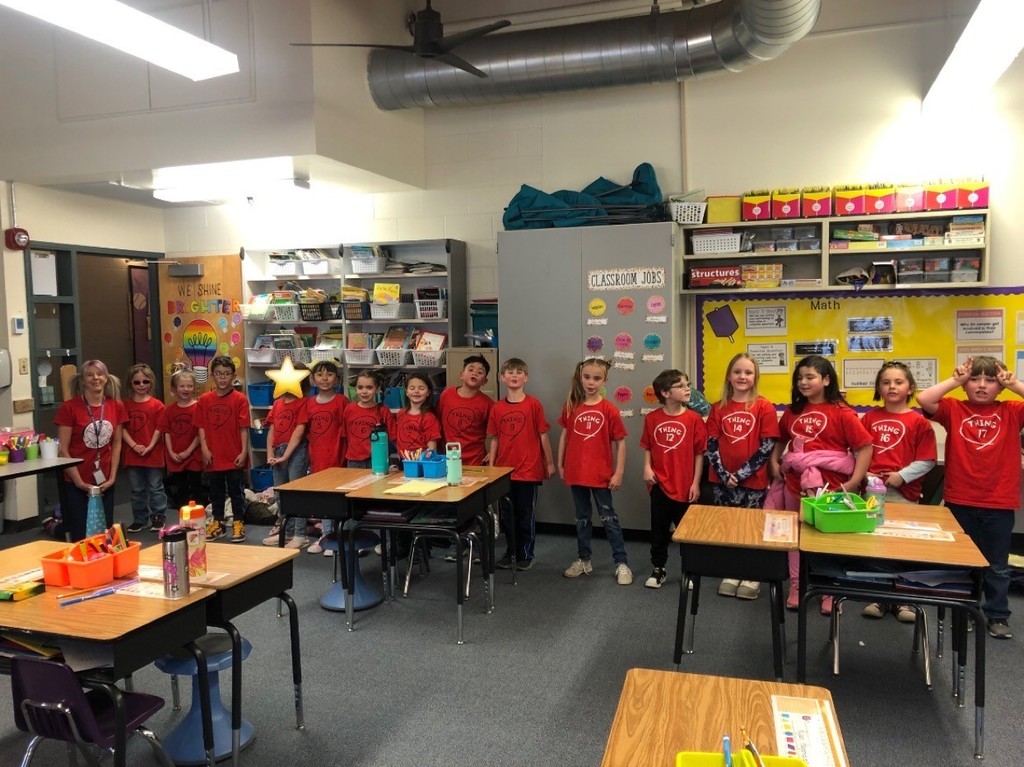 This is a reminder that there will be no school Monday February 27, 2023. It will be a teacher work day. Have a good weekend! Este es un recordatorio de que no habrá clases el lunes 27 de febrero de 2023. Será un día de trabajo para los maestros. Que tengan un buen fin de semana.
These Recycle Club members worked hard to recycle all of the plastic and aluminum from all of the latest sporting events. These kids volunteer their time to sort through all of the bins which is quite a messy process! They always have a smile on their faces and come up with creative ways to turn the work into fun! We'd also like to thank the custodians at school that help us sort through the trash so the recyclables don't get tossed. It's a team effort! Estos miembros del Club de Reciclaje trabajaron duro para reciclar todo el plástico y el aluminio de todos los últimos eventos deportivos. Estos niños se ofrecen voluntariamente para clasificar todos los contenedores, lo que supone un proceso bastante sucio. Siempre tienen una sonrisa en la cara y se les ocurren formas creativas de convertir el trabajo en diversión. También nos gustaría dar las gracias a los conserjes de la escuela que nos ayudan a clasificar la basura para que no se tiren los materiales reciclables. ¡Es un trabajo de equipo!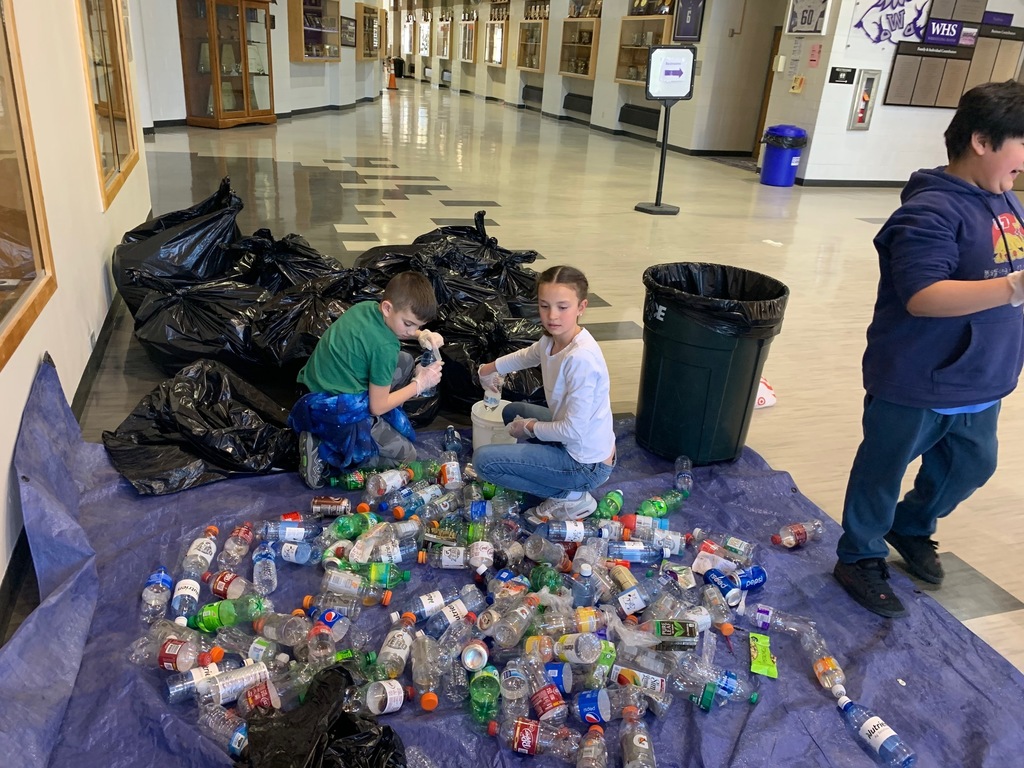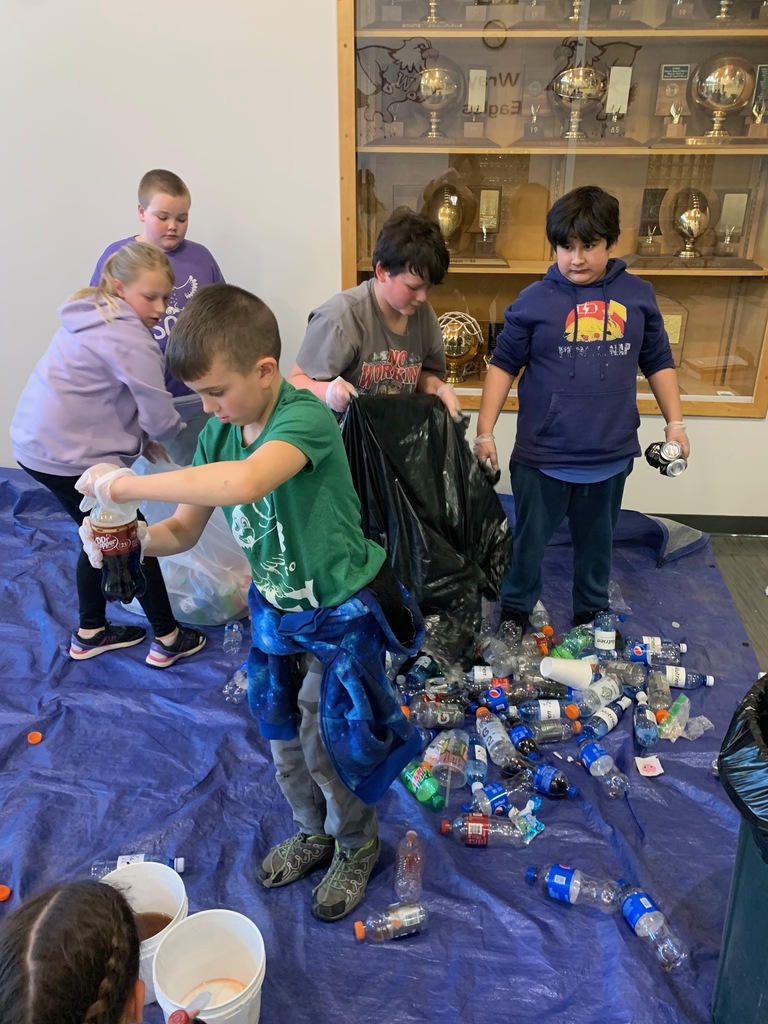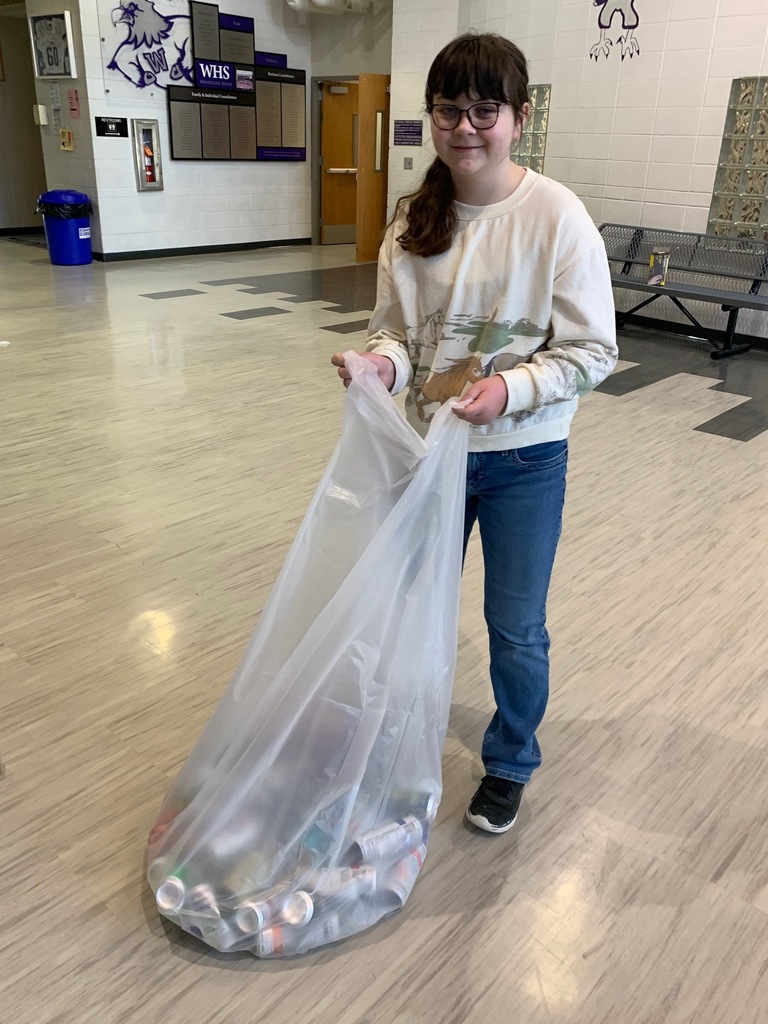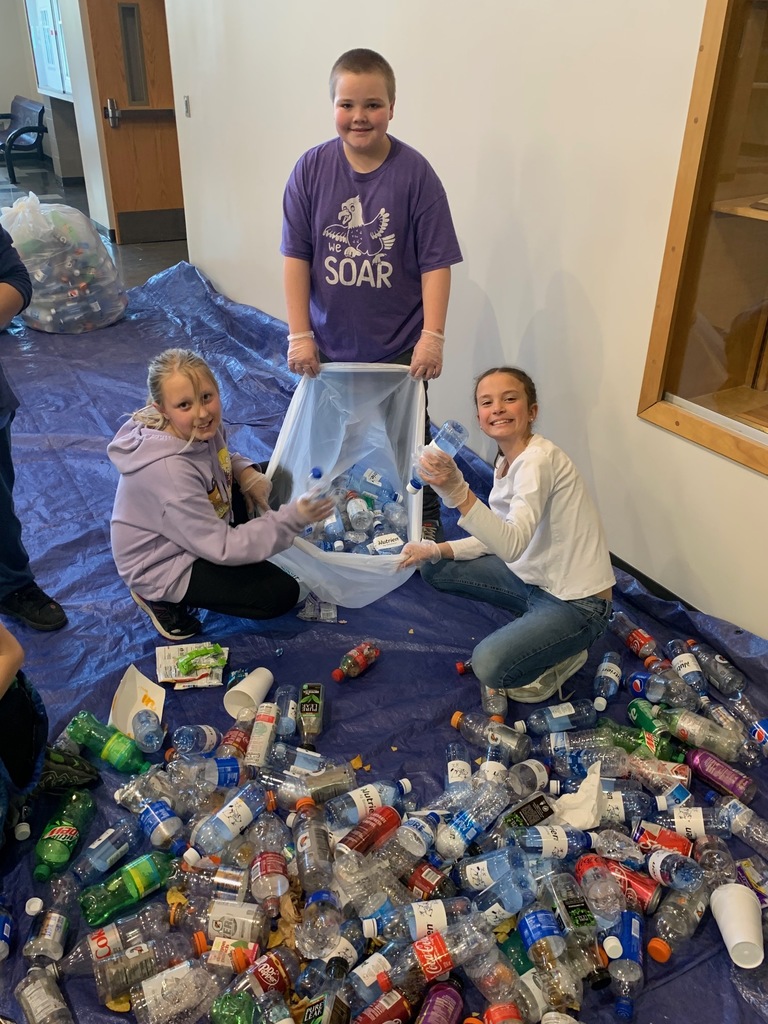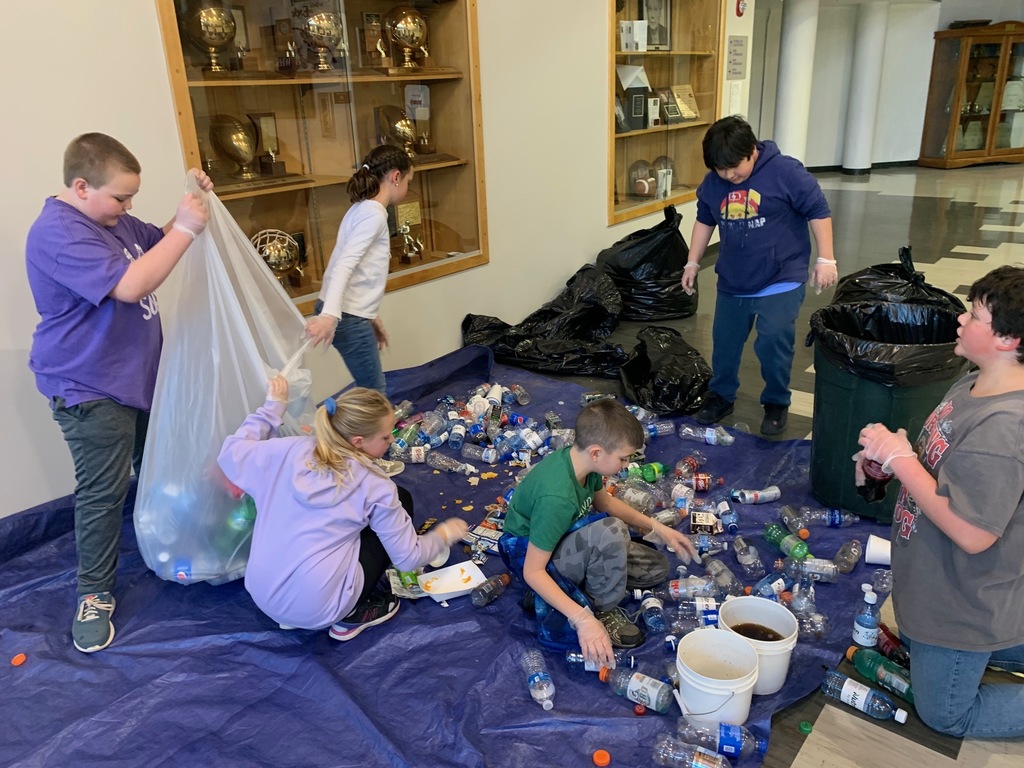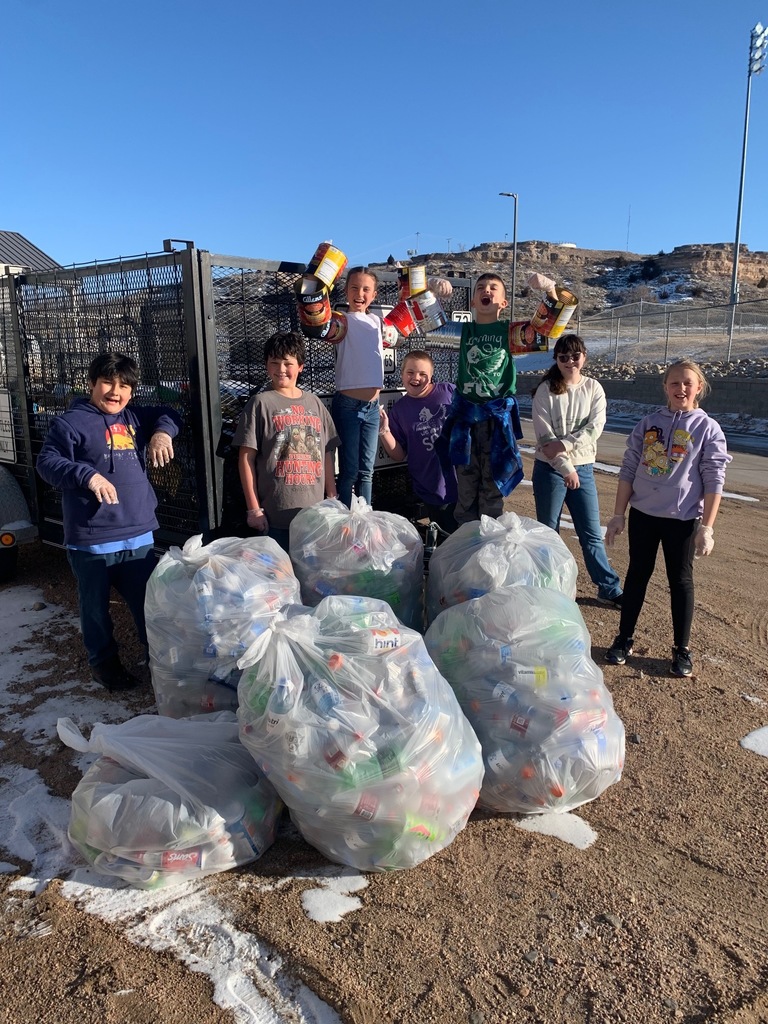 Our WHS Wrestling team lined the halls this morning to greet and inspire the next era of Wray Wrestling. Nuestro equipo de Wrestling WHS se alinearon en los pasillos esta mañana para saludar e inspirar a la próxima era de Wray Wrestling.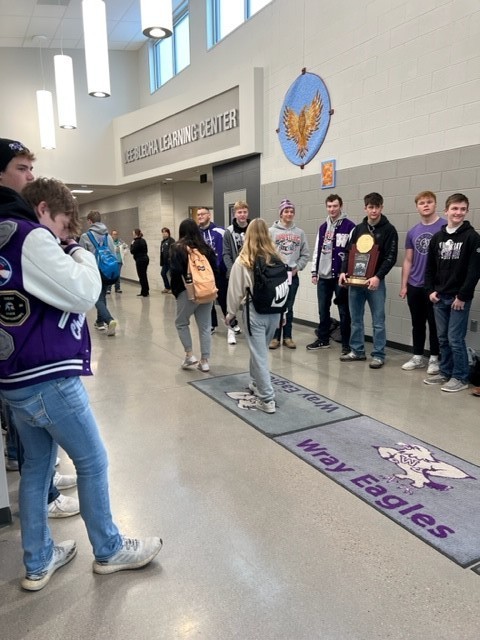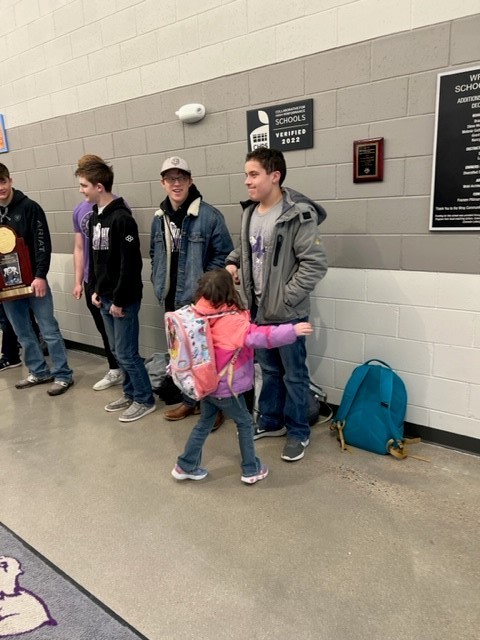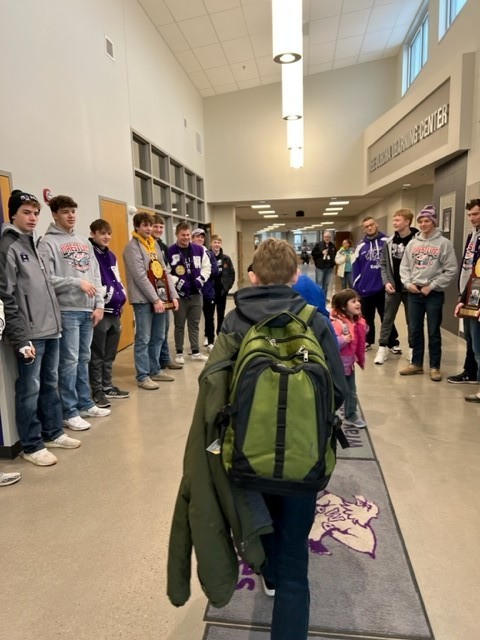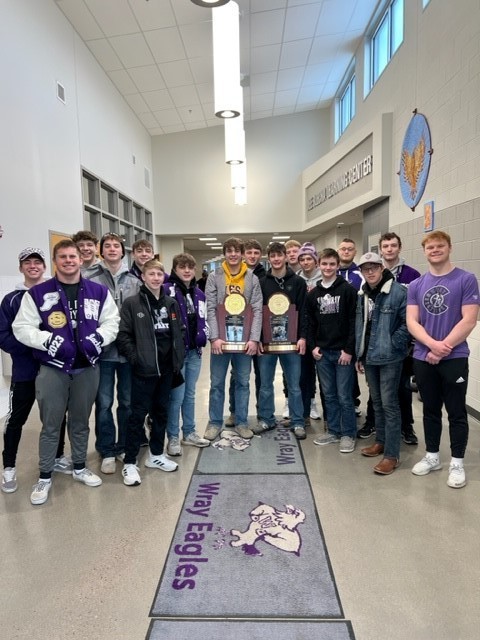 Thank you to the FFA students for organizing an educational program and petting zoo for the elementary students. Gracias a los estudiantes de la FFA por organizar un programa educativo y un zoológico de mascotas para los estudiantes de primaria.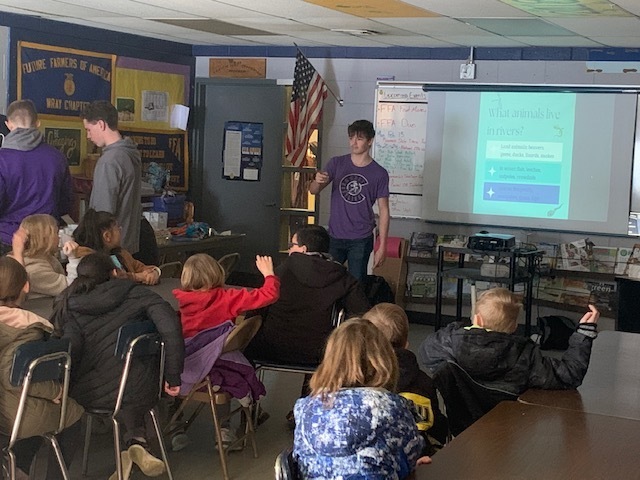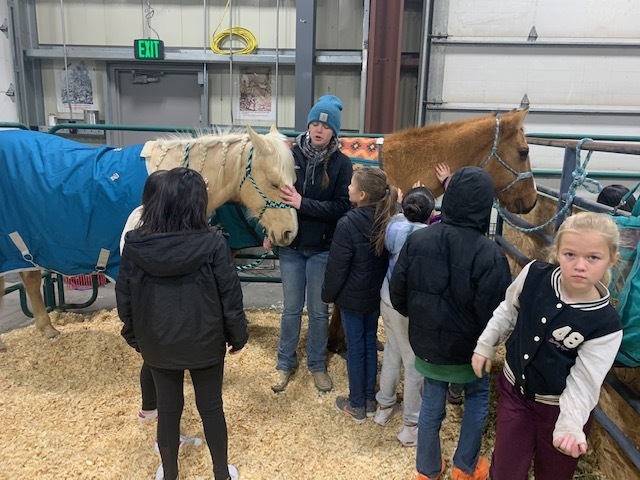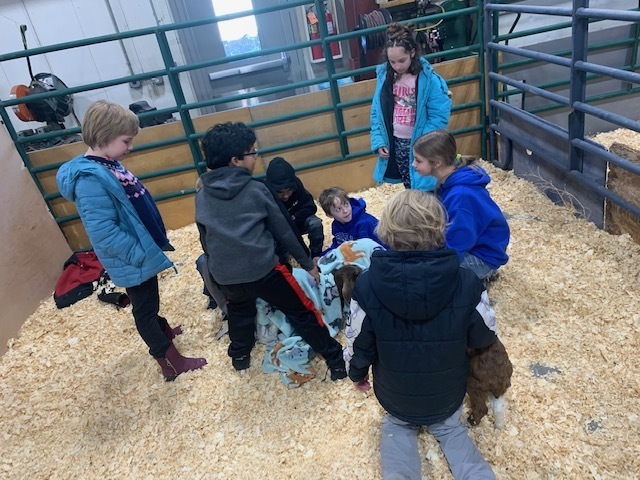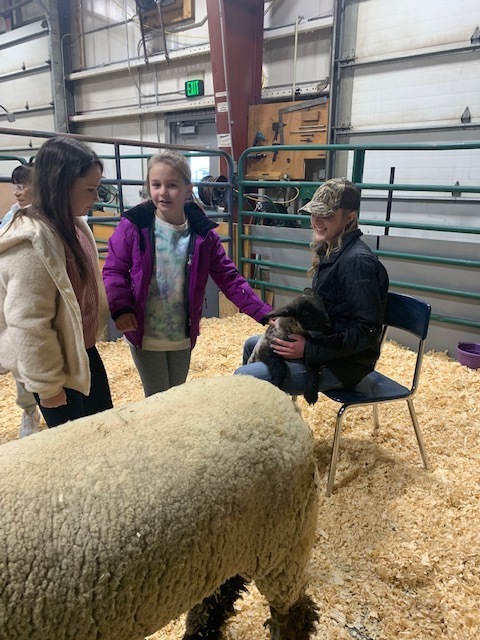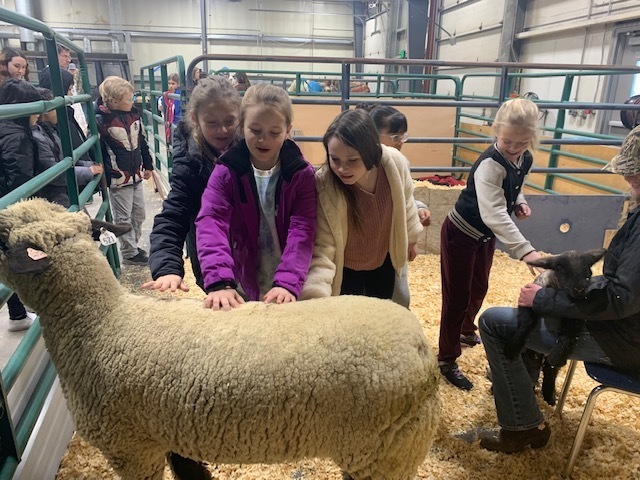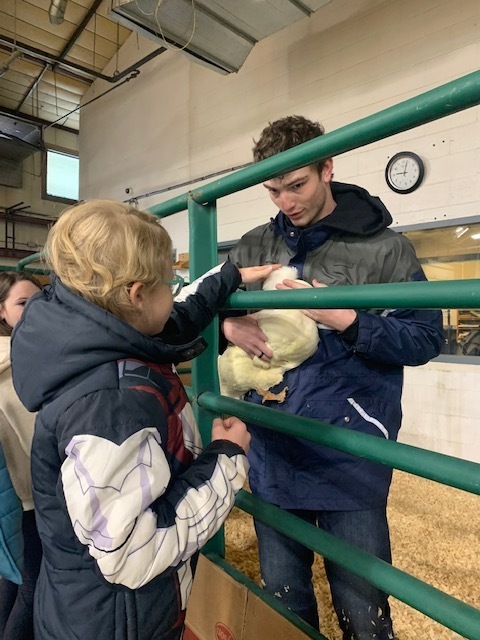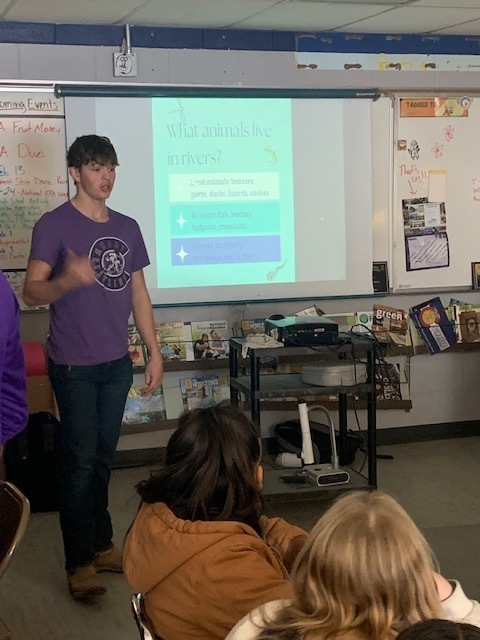 The WES Preschool had a great time yesterday on the 100th of school as they dressed up as they were 100 years old. Los alumnos de Preescolar de WES se lo pasaron genial ayer en el día 100 de la escuela, ya que se disfrazaron como si tuvieran 100 años.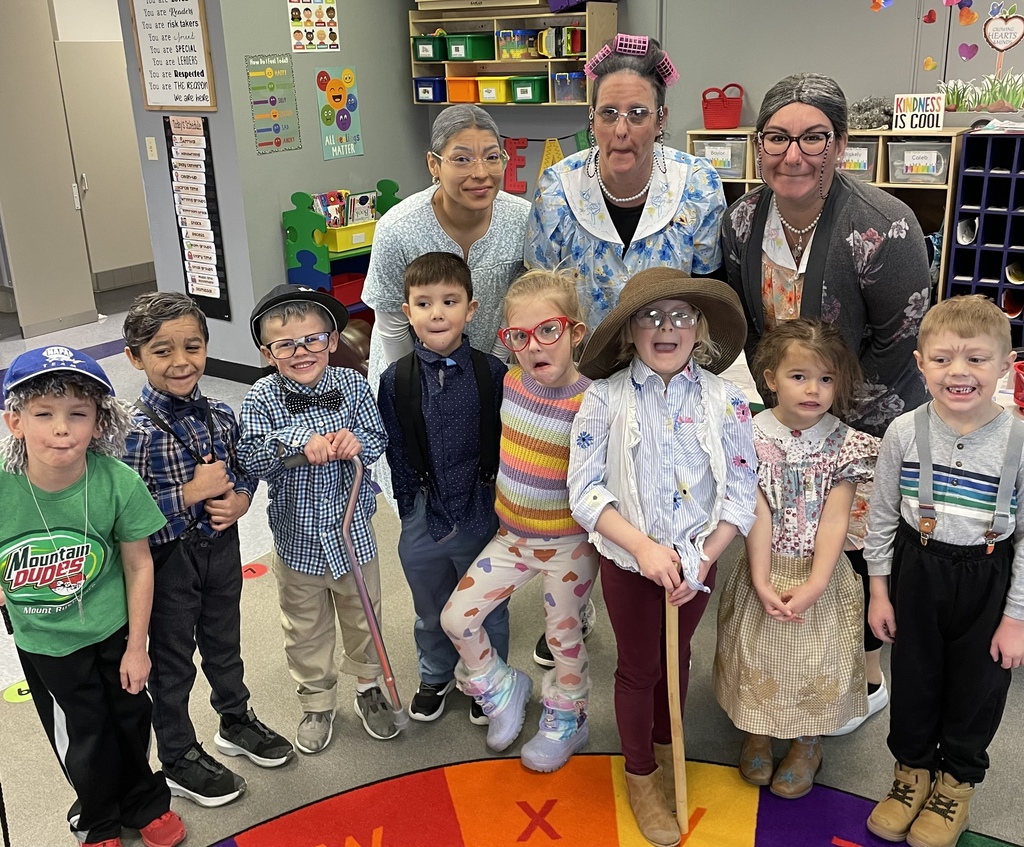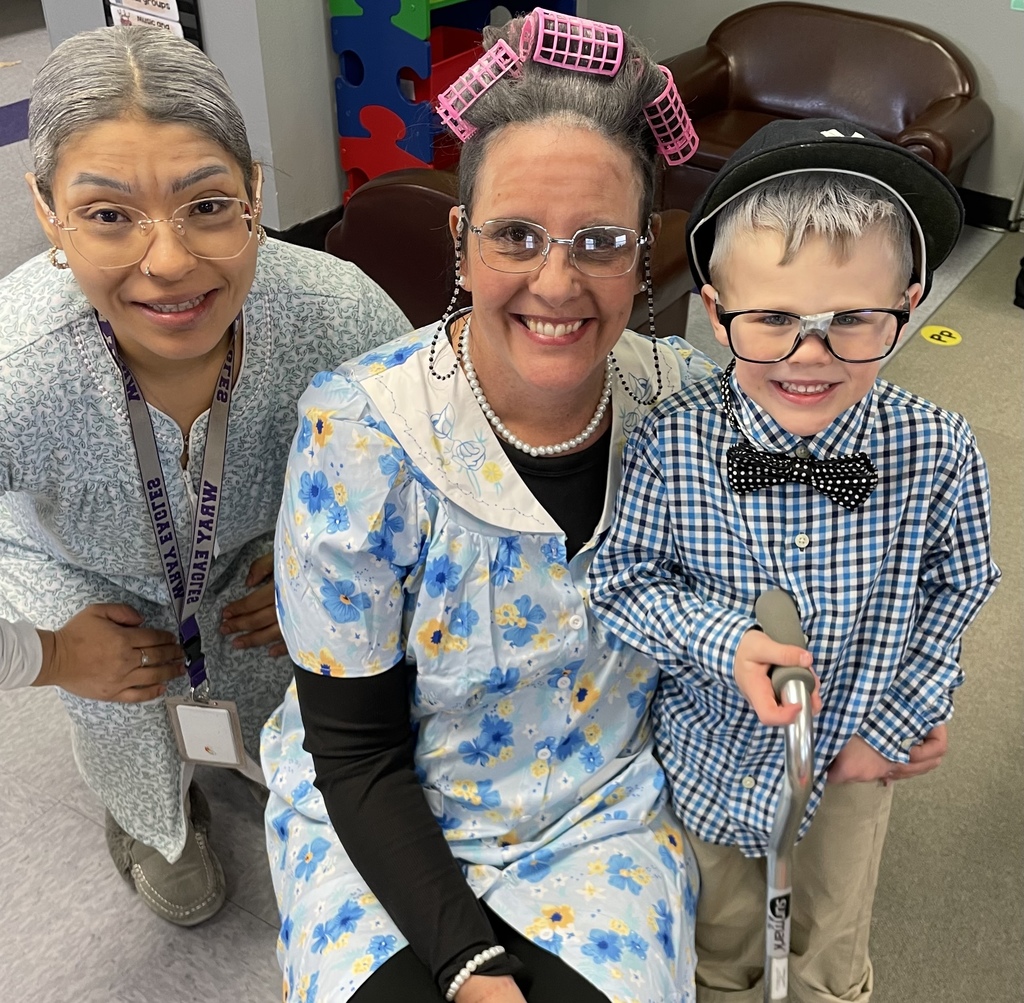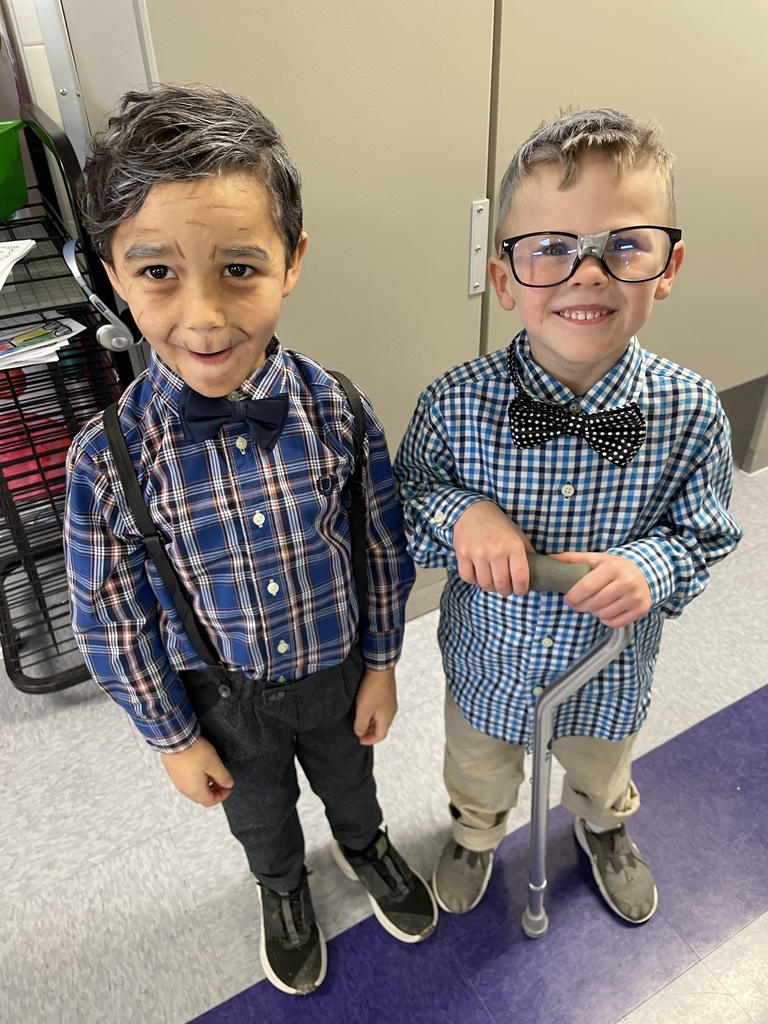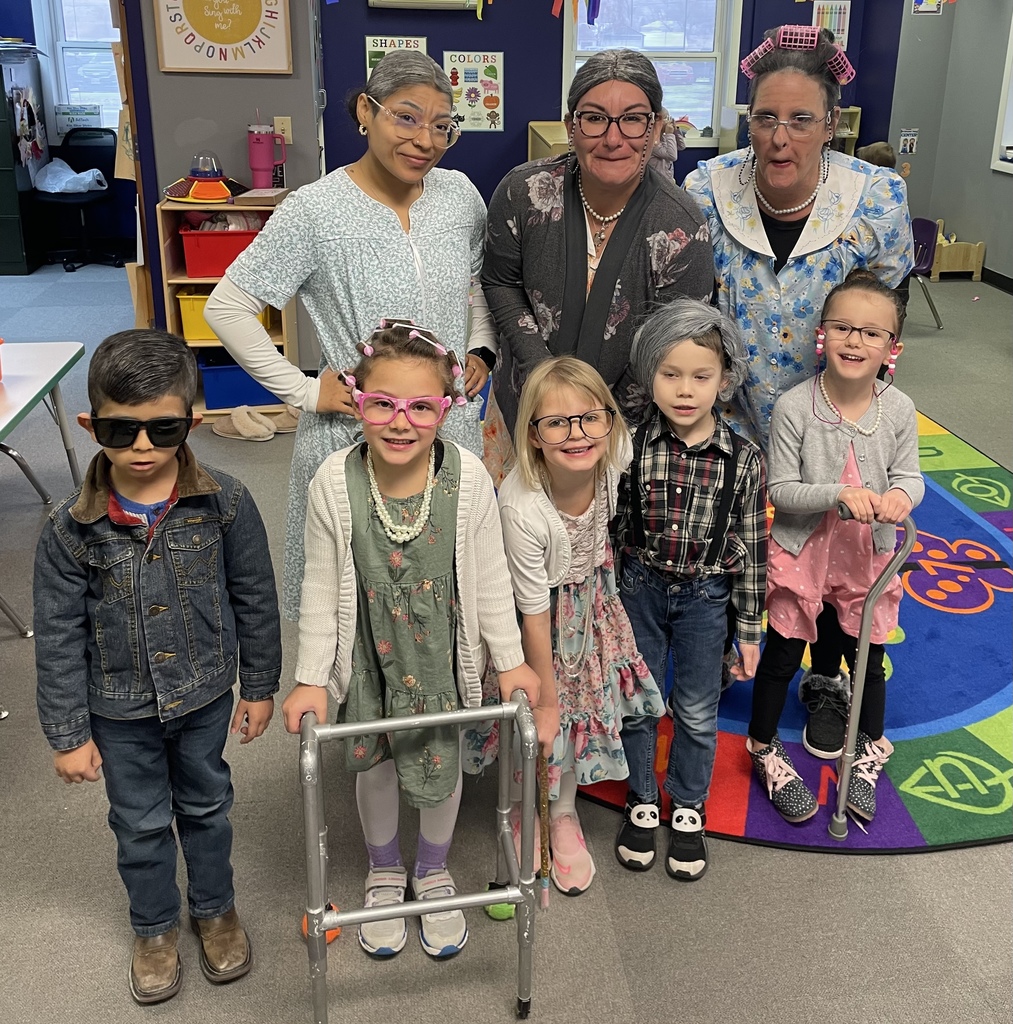 Only a few more days left to register for the Adventure Vision Clinic. Adventure Vision, a Colorado-based children's vision practice, is coming to Wray in collaboration with Northeast BOCES to provide Children's Eye Exams! They will be providing full comprehensive eye exams and will have a huge selection of children's frames if glasses are needed. They will be in Wray on the dates listed below. Medicaid will be accepted as well as Von's Vision vouchers for the uninsured. See attached flyers for more information. Space is limited and information needs received by Friday the 24th, don't delay calling to schedule an appointment. Please call the number to get put on the schedule or reach out to our school nurse Nicole Smith at
nsmith@neboces.org
or (970)521-2771 ext 1258 for any questions. Sólo quedan unos días para inscribirse en la Clínica Adventure Vision. ¡Adventure Vision, una práctica de la visión de los niños con sede en Colorado, viene a Wray en colaboración con Northeast BOCES para proporcionar exámenes de la vista de los niños! Ellos estarán proporcionando exámenes completos de los ojos y tendrá una gran selección de marcos de los niños si se necesitan gafas. Estarán en Wray en las fechas indicadas a continuación. Medicaid será aceptado, así como vales de Von's Vision para los no asegurados. Ver folletos adjuntos para obtener más información. El espacio es limitado y las necesidades de información recibida por el viernes 24, no se demore en llamar para programar una cita. Por favor llame al número para ser puesto en el horario o llegar a nuestra enfermera de la escuela Nicole Smith en
nsmith@neboces.org
o (970) 521-2771 ext 1258 para cualquier pregunta.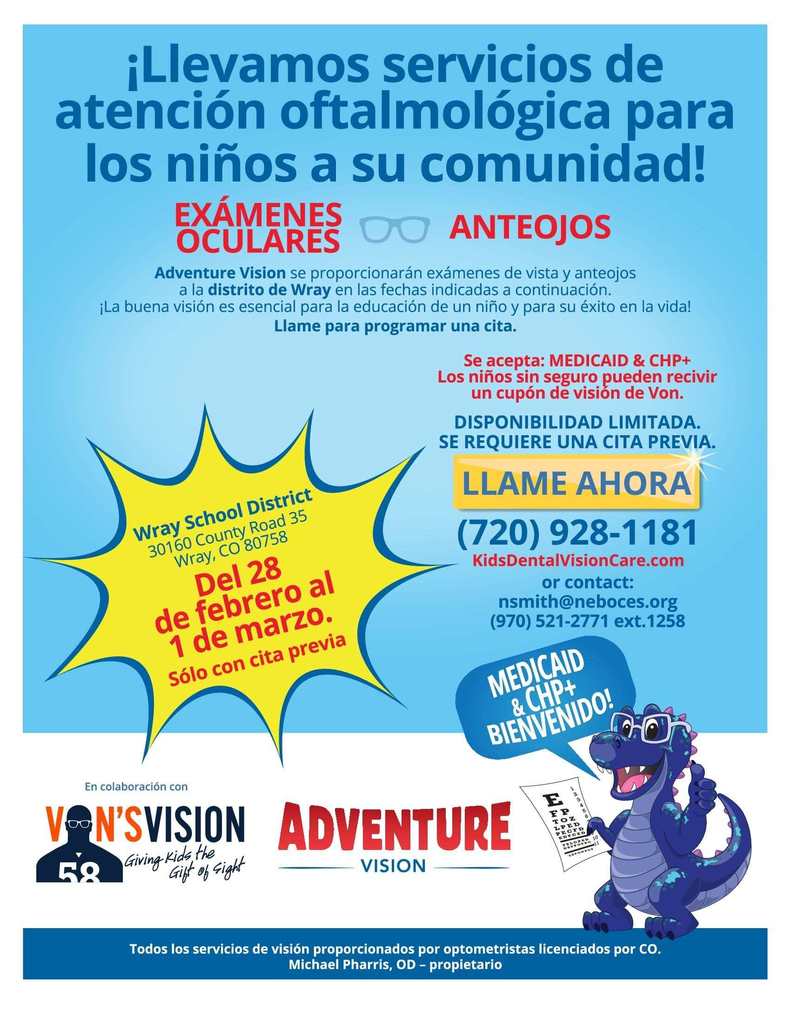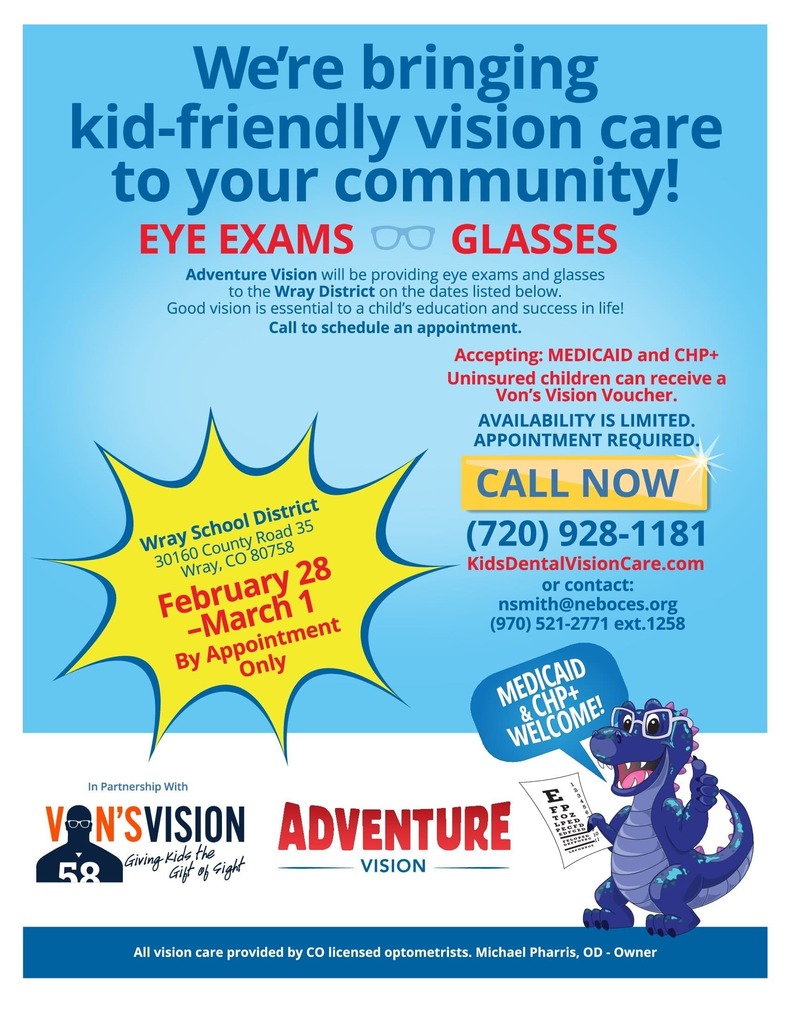 Today was a great day to use the outdoor courtyard tables to work on our math assignment. Hoy ha sido un día estupendo para utilizar las mesas del patio exterior para trabajar en nuestra tarea de matemáticas.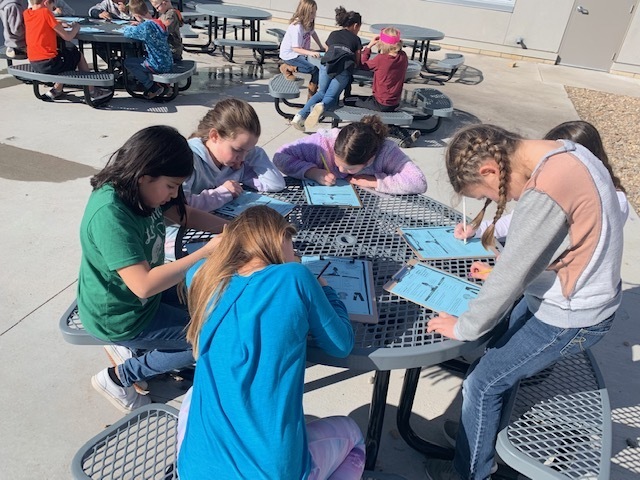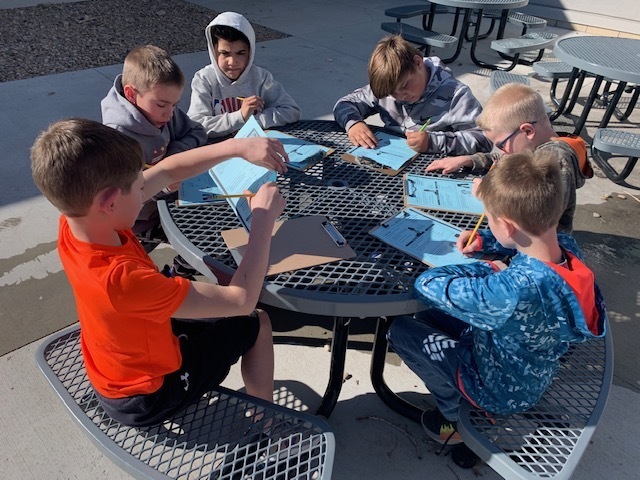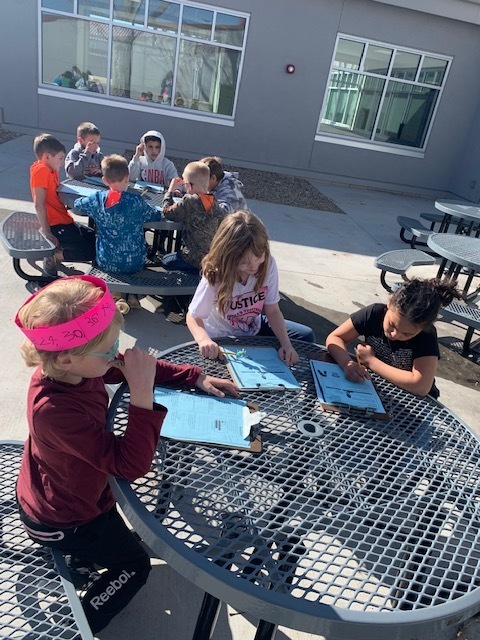 Ever thought about teaching? Join us for NEBOCES virtual event and become a teacher at the Wray School District! It's always a great day to be an Eagle! ¿Alguna vez has pensado en enseñar? Acompáñanos al evento virtual de NEBOCES y ¡conviértete en maestro del Distrito Escolar de Wray! ¡Siempre es un gran día para ser un Eagle!