Today we celebrate the class of 2033 as they graduate Kindergarten! Congratulations to all of you and thank you Mrs. Reiman, Mrs. Rose & Ms. Turnage! ______________ ¡Hoy celebramos la clase del 2033 cuando se gradúan de kindergarten! ¡Felicitaciones a todos ustedes y gracias Sra. Reiman, Sra. Rose y Sra. Turnage!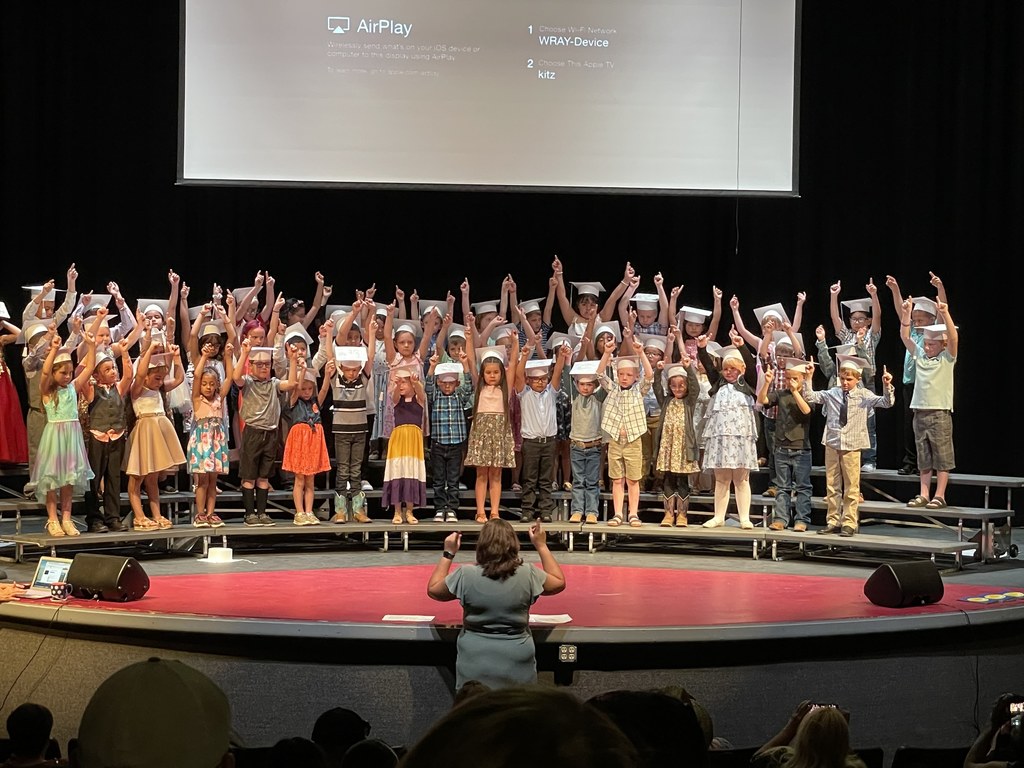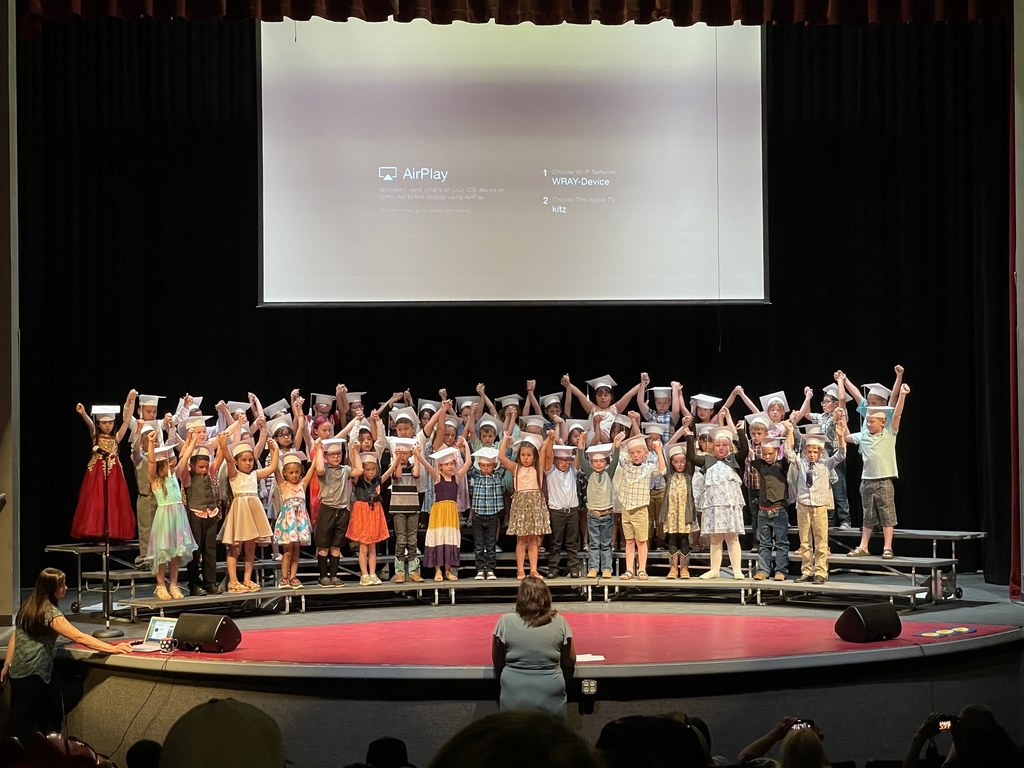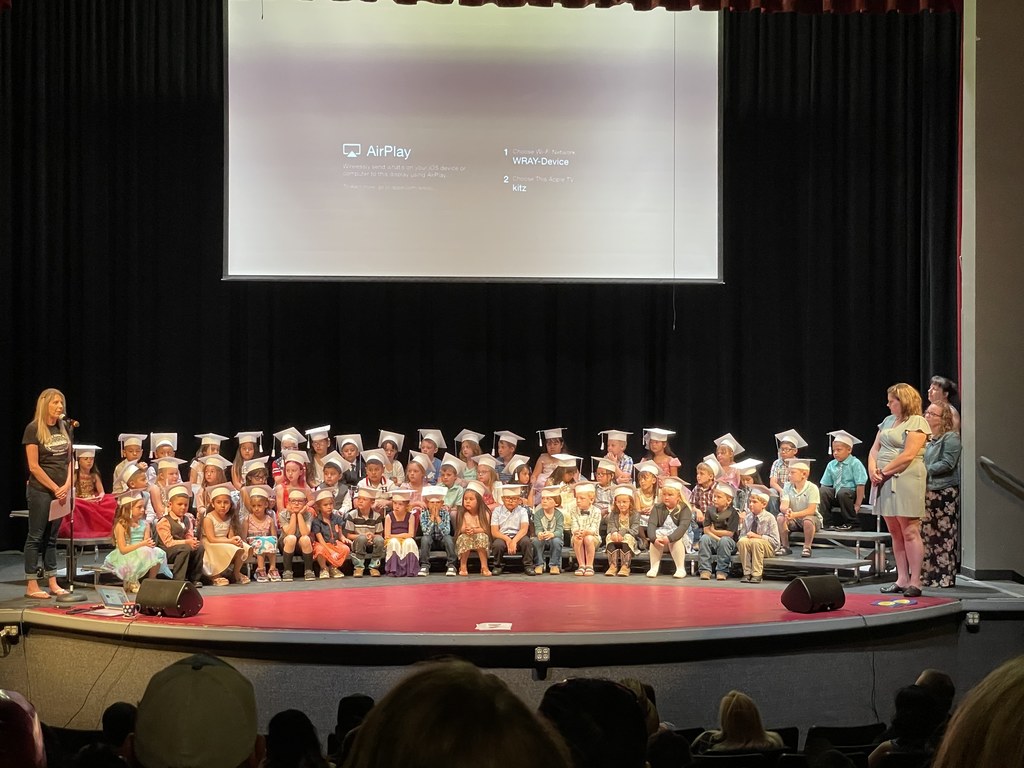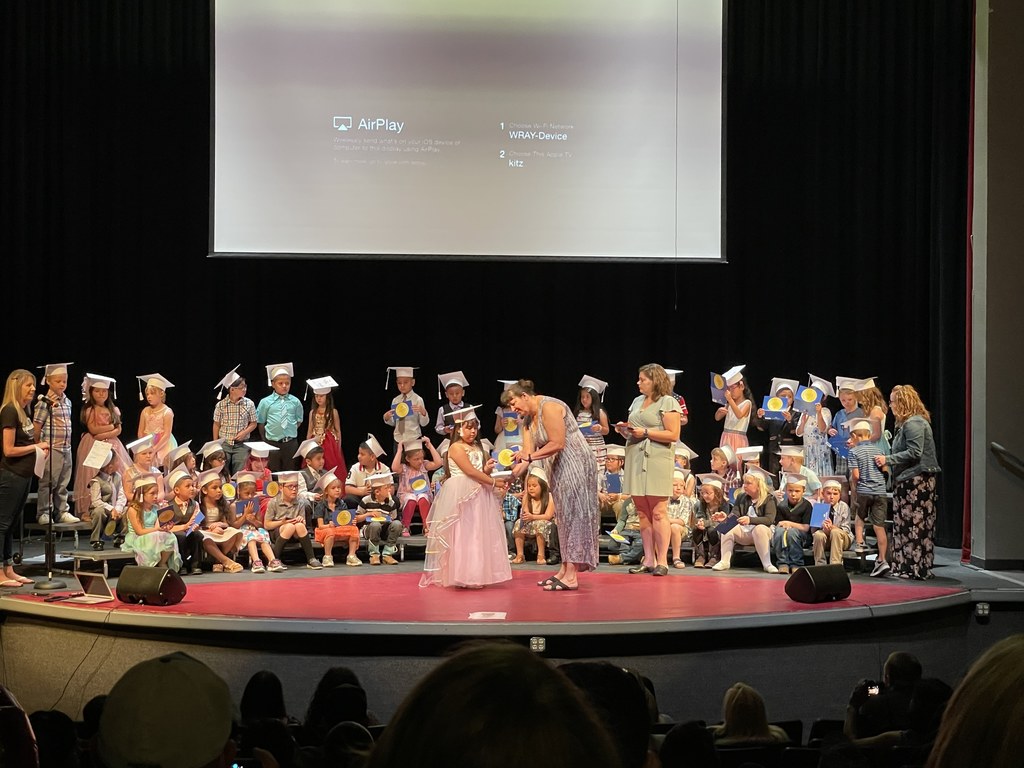 Job Openings at Wray School District! Apply at wrayschools.org under Career Opportunities or contact HR/Payroll at 970-332-3701 on how to apply. ________________________ ¡Ofertas de empleo en el distrito escolar de Wray! Solicite en wrayschools.org bajo Career Opportunities o comuníquese con Recursos Humanos / Nómina al 970-332-3701 para saber cómo presentar la solicitud.
Good morning, Thank you for your support this year. Here is the link to view our slideshow for Recycle Club. Enjoy! We had a great year! Most of all I hope the kids learned that if they follow their passion, they will find others that share that passion and great things can happen when they work together!
https://youtu.be/u1rV2owUwS8
__________________________ Buenos dias, Gracias por su apoyo este año. Aquí está el enlace para ver nuestra presentación de diapositivas para Recycle Club. ¡Disfrutar! ¡Tuvimos un gran año! Sobre todo, espero que los niños aprendan que si siguen su pasión, encontrarán a otros que comparten esa pasión y que pueden suceder grandes cosas cuando trabajan juntos.
https://youtu.be/u1rV2owUwS8
Due to the Wray Girls Golf Tournament in town today we will not be having a Facebook live update today 05/21/21 at noon. _____________ Debido al Torneo de Golf Wray Girls en Wray hoy, no tendremos una actualización en vivo de Facebook hoy 05/21/21 al mediodía.
This message is from the Executive Director of the Wray School District.  Due to adverse weather conditions the school buses will run storm routes tomorrow 5/18/21, both morning and afternoon routes will be storm routes.  Please be safe.   Thank you. ______________________ Este mensaje es del Director Ejecutivo del Distrito Escolar de Wray. Debido a las condiciones climáticas adversas, los autobuses escolares pasarán por rutas de tormenta mañana 18/5/21, las rutas de la mañana y de la tarde serán rutas de tormenta. Por favor, ten cuidado. Gracias.
Due to the adverse weather, all activities afterschool tonight have been cancelled; this includes all high school sports and mini cheer camp. Thank you _____________________ Debido al clima adverso, todas las actividades después de clases de esta noche han sido canceladas; esto incluye todos los deportes de la escuela secundaria y el mini campamento de porristas. Gracias
This message is from the Executive Director of the Wray School District. Due to adverse weather conditions the school buses will run storm routes today. Please be safe. Thank you. ______________________ Este mensaje es departe del director ejecutivo del distrito escolar de Wray. Debido a condiciones climáticas adversas, los autobuses de escuela funcionará en rutas de tormenta hoy. Por favor tengan cuidado. Gracias.
WJSH Important May Dates, Times, and Locations / Fechas, horarios y ubicaciones importantes de mayo de WJSH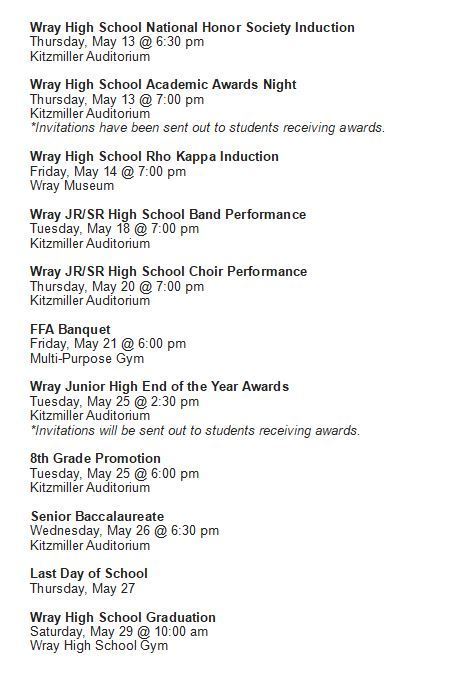 See the upcoming dates for Field Day! / ¡Vea las próximas fechas para el Día de Campo!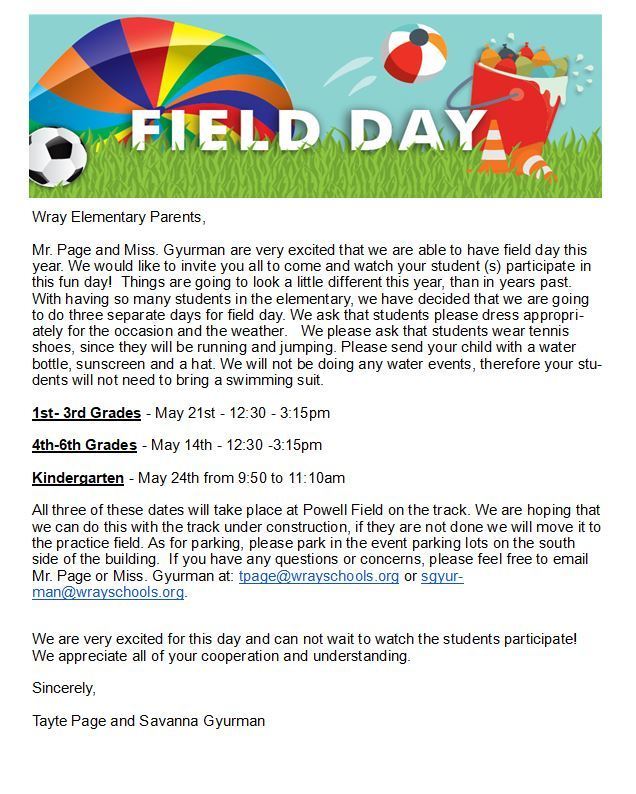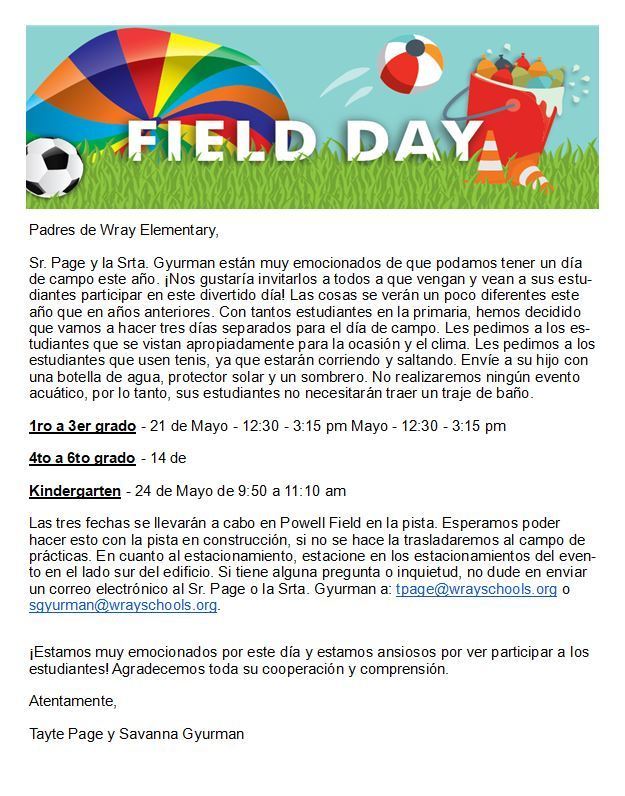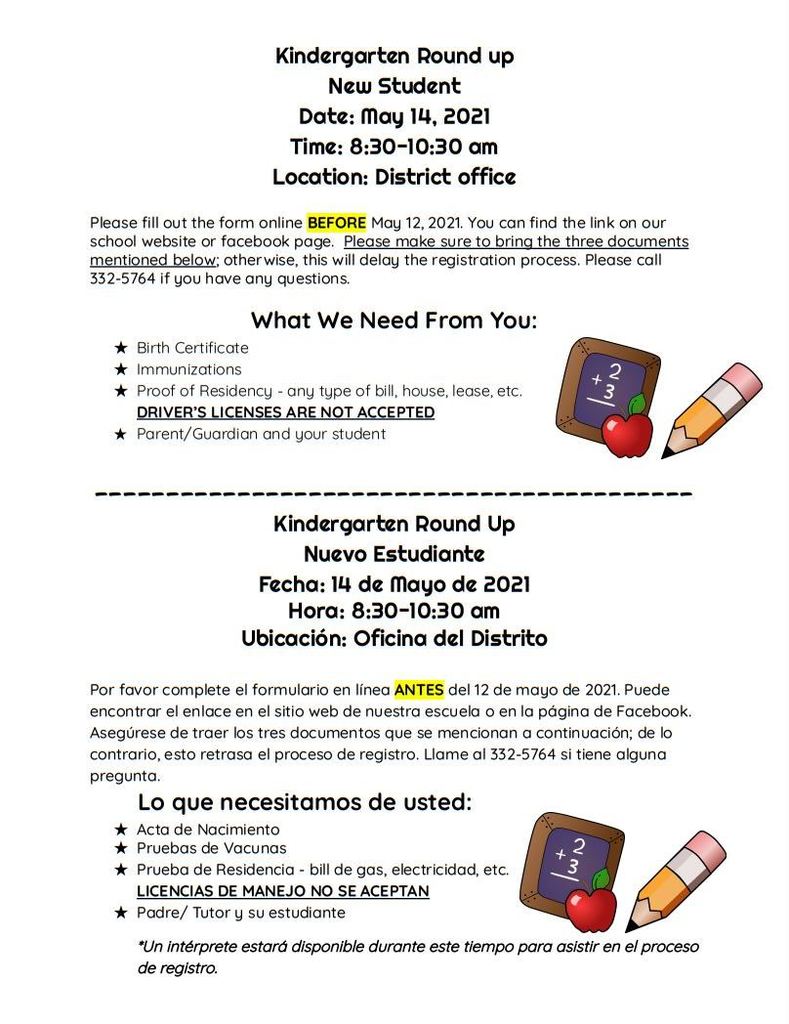 05/10/21 - All Parents and Students of the Wray School District RD-2 Community: We have received a positive COVID-19 case this week, in Wray School District RD-2. The positive individual is currently in appropriate isolation following Health Department guidelines. Individuals who had direct exposure will receive an email from school district officials and a follow up call and letter from the Health Department. The Health Department is contacting persons who were exposed and will inform them of the proper quarantine protocols. District leaders will be collaborating with the Health Department regarding our next steps. Additional information will be sent out when appropriate. If you have questions or concerns please reach out to: Levi Kramer, Superintendent 970-332-3797 or
lkramer@wrayschools.org
Thank you for your patience and understanding. --- 10/05/21 - Todos los padres y estudiantes de la comunidad RD-2 del distrito escolar de Wray: Hemos recibido un caso positivo de COVID-19, en el distrito escolar RD-2 de Wray. El individuo positivo se encuentra actualmente en aislamiento apropiado siguiendo las pautas del Departamento de Salud. Las personas que tuvieron exposición directa recibirán un correo electrónico de los funcionarios del distrito escolar y una llamada de seguimiento y una carta del Departamento de Salud. El Departamento de Salud se está comunicando con las personas que estuvieron expuestas y les informará sobre los protocolos de cuarentena adecuados. Los líderes del distrito colaborarán con el Departamento de Salud con respecto a nuestros próximos pasos. Se enviará información adicional cuando sea apropiado. Si tiene preguntas o inquietudes, comuníquese con: Levi Kramer, Superintendente 970-332-3797 o
lkramer@wrayschools.org
Gracias por su paciencia y comprensión.
The Junior High track meet for tomorrow has changed due to weather. It will now be hosted in Akron on Thursday May 13th at 10:00 am. Busses will leave at 8:00 am. Thank you. ___________________________ La competencia de Track de secundaria para mañana ha cambiado debido al clima. Ahora se llevará a cabo en Akron el jueves 13 de mayo a las 10:00 am. Los autobuses saldrán a las 8:00 am. Gracias.
Next Week at Wrayschools/ La Proxima Semana en Wrayschools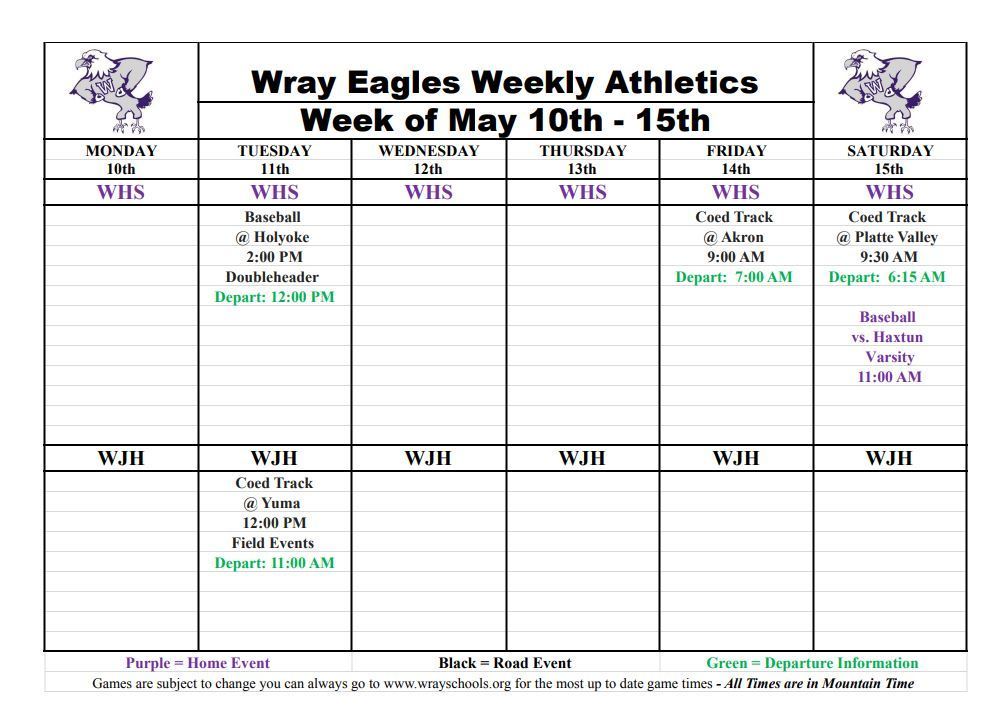 Please see the image regarding field day this year! / ¡Por favor vea la imagen sobre el día de campo este año!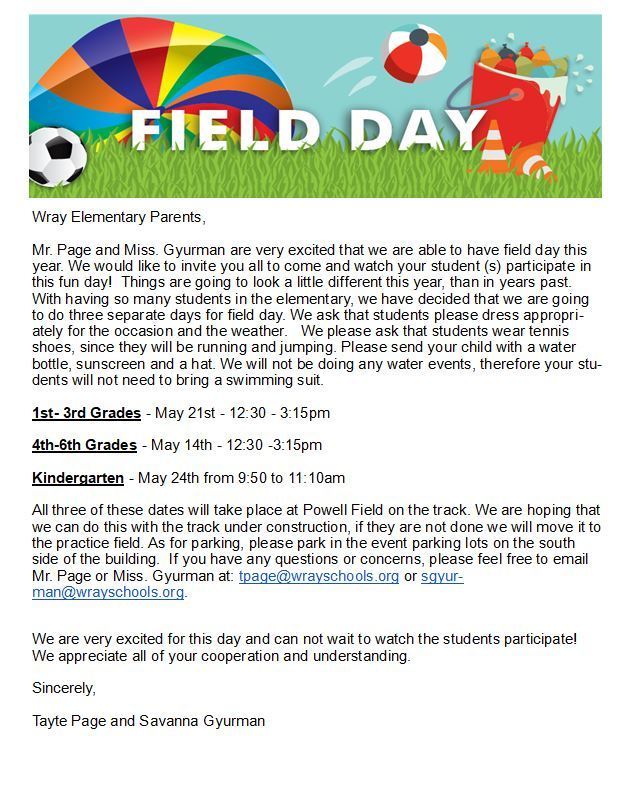 Don't forget Sports Physicals are this week at the Wray Clinic! - Boys are Wednesday May 5th from 5pm - 6pm. - Girls are Thursday May 6th from 5pm - 6pm. If your student is unable to attend their designated day please assure that they attend on the other available day. ______________________________ ¡No olvides que los exámenes físicos deportivos son esta semana en la Clínica Wray! - Los niños son el miércoles 5 de mayo de 5:00 p.m. a 6:00 p.m. - Las niñas son el jueves 6 de mayo de 5 p.m. a 6 p.m. Si su estudiante no puede asistir a su día designado, asegúrese de que asista el otro día disponible.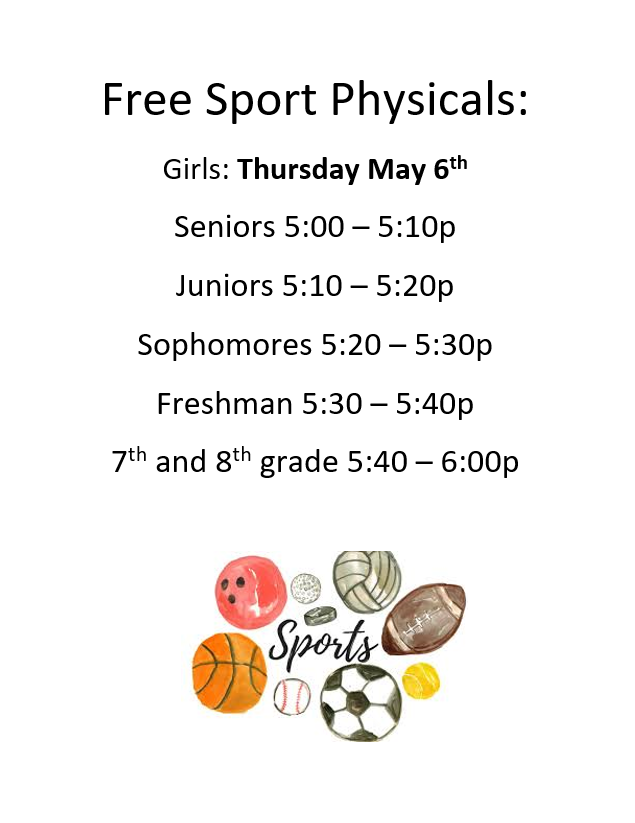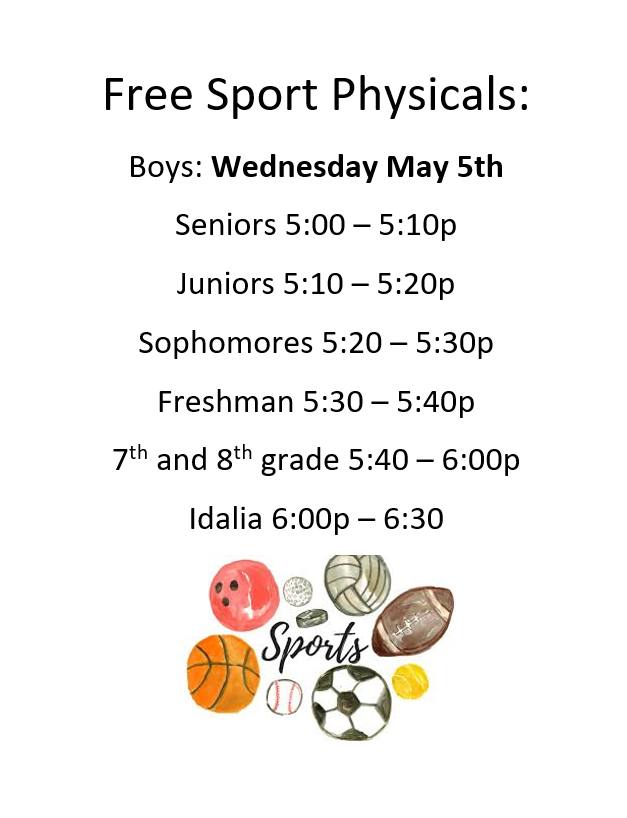 Next Week at Wray Schools/ La Proxima Semana en Wray Schools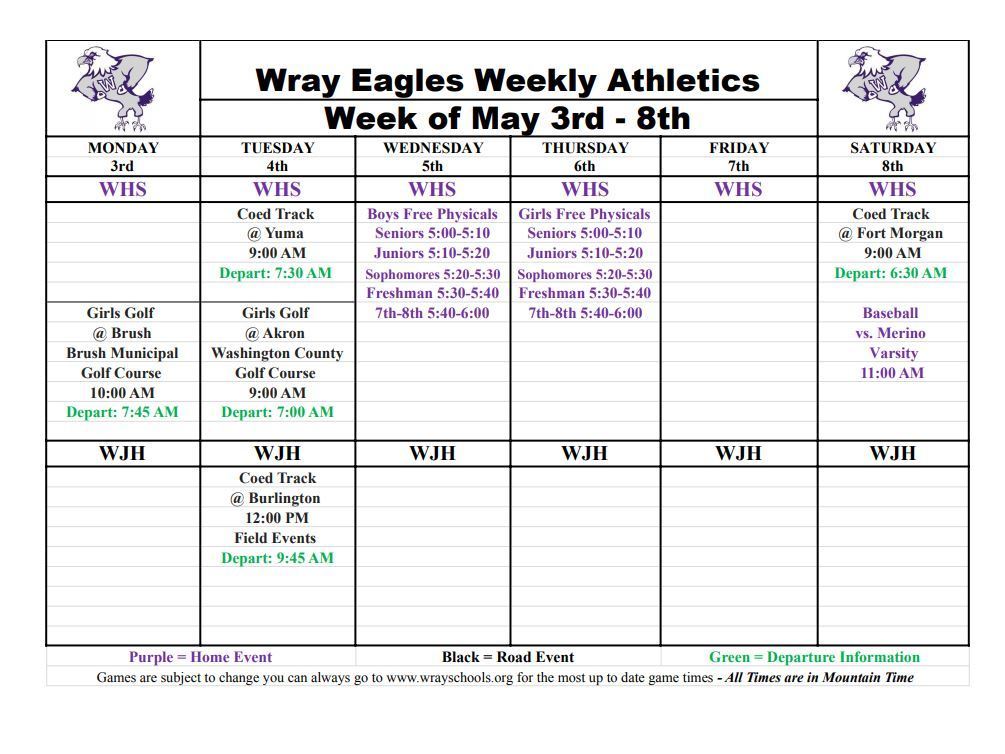 Attention Wray School District and Community: The track is currently under construction. The track and football field will be closed until further notice. Thank you! _____________________________________________ Atención al distrito escolar y a la comunidad de Wray: La pista se encuentra actualmente en construcción. La pista y el campo de fútbol permanecerán cerrados hasta nuevo aviso. ¡Gracias!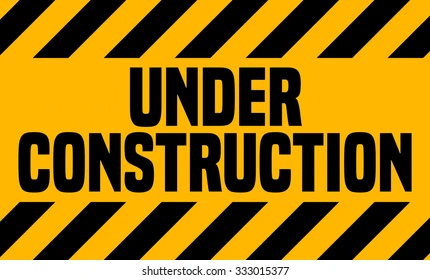 Updated Athletic Schedule; Junior High Track meet got moved to Thursday instead of Tuesday. We also added another track meet in Brush on Saturday! Sorry for all of the changes! ________________________________________ Horario atlético actualizado; La competencia de Junior High Track se trasladó al jueves en lugar del martes. ¡También agregamos otra competencia de pistas en Brush el sábado! ¡Perdón por todos los cambios!